5 Ways to Turn Your Bedroom into a True Zen Retreat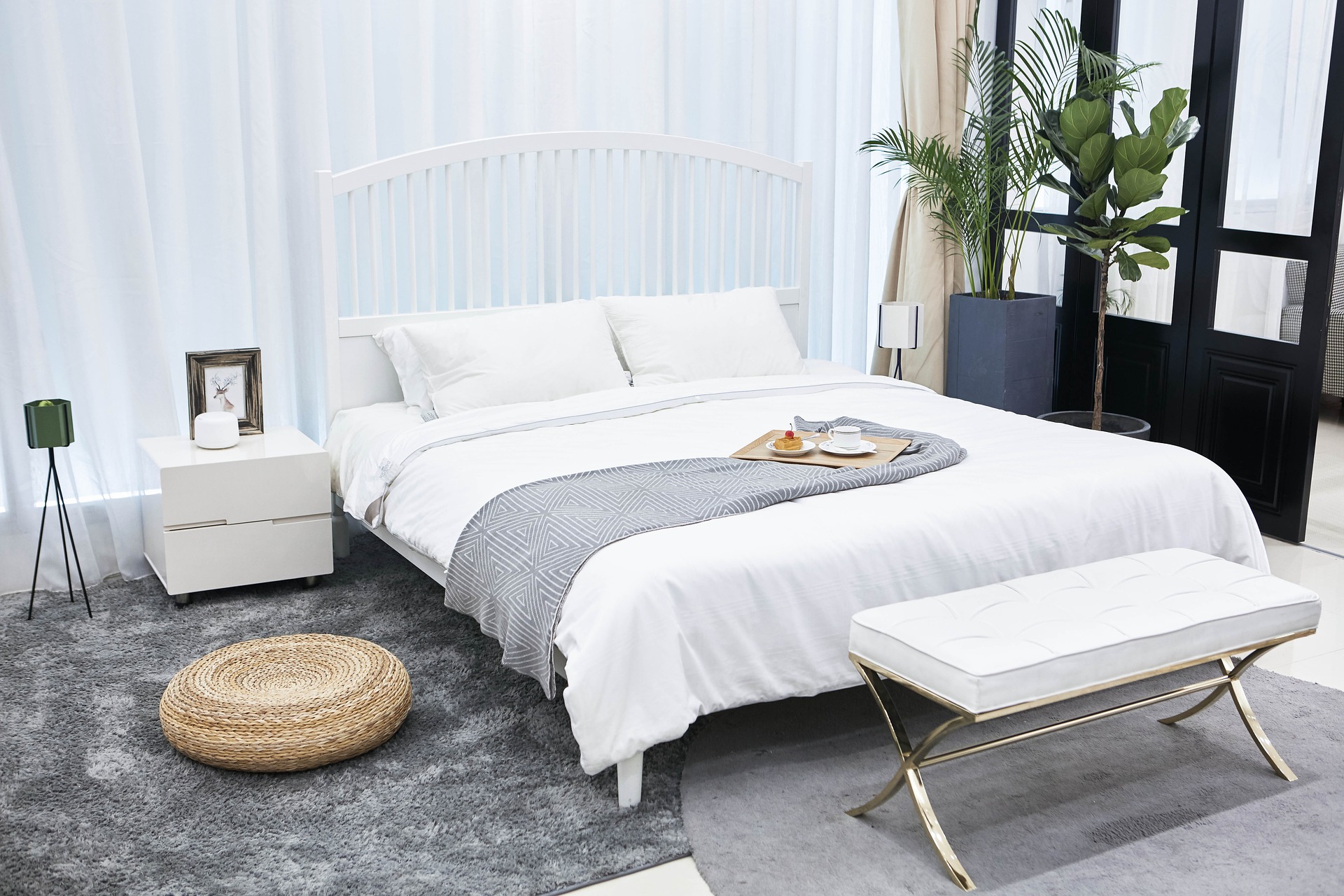 The bedroom should be our little sanctuary where we come to relax after a long day of work. However, in order to be able to unwind all the accumulated stress and get in touch with our inner selves, we need to decorate it in a way which reflects our personality and is soothing to all our senses. In order to help you out with this project, we've gathered some of the most amazing ideas on how to turn your bedroom into a true Zen retreat. Feel free to take a look and come up with some innovative solutions as well.
Introduce greenery


First things first, greenery has been shown to have a strong effect on our mind and is extremely beneficial to our mental health. So, if you want to turn your bedroom into a beautiful Zen retreat, the first step would definitely be going green. For example, you can opt for small potted trees which will create that tropical feel and tie the whole place together. Furthermore, you shouldn't be afraid to think outside the box and try out more unusual solutions like an indoor vertical garden. Here, you'll get a chance to express your creativity and practice your DIY skills as well.



Comfy furniture is a must
So far you've managed to choose beautiful flowers for your vertical garden and the best lighting solutions. However, if you don't equip your bedroom with cosy furniture pieces, everything else will be in vain. You can start by incorporating a king-sized bed which will definitely make you feel as if you were sleeping in a royal palace. On top of that, a nicely-patterned cushion would be an interesting finishing touch that will break the monotony of your monochromatic linens. After all, such details are what matters the most since they help express one's individuality. Additionally, feel free to bring in an elegant leather armchair as well so that you have a place to sit and relax while enjoying the beautiful view through the window.



Choose appropriate lighting


Like plants, light can have a huge impact on our mind. People who spend a lot of time in dim rooms are more prone to suffering from depression and anxiety. However, extremely bright spaces are not a good solution either since they can cause eye strain and make one feel uncomfortable. Therefore, it's essential to opt for natural-looking ambient lighting with dimmers so that you can adjust it according to your mood and occasion. Lastly, if you like reading in bed, don't forget to place a nice lamp on your bedside table. It will serve as elegant decoration and make reading much more enjoyable.



Go minimalist
Minimalism plays an important role in world-famous interior designers' projects and more and more people are starting to appreciate its simplicity and neatness. After all, we can't expect to have organised thoughts and feel at peace if we spend time in overcrowded and messy rooms. So, instead of hanging different pictures on every single wall in your bedroom, opt for one or two favourite pieces and turn them into a focal point of the room. Additionally, when it comes to the colour palette which is suitable for this part of the house, try to keep it simple. It's wiser to go for a more neutral base like beige and then add a tiny splash of colour by introducing sophisticated accessories or simply painting an accent wall in a vivid tone. Finally, don't even think about setting up a TV or stereo system here since they will only disturb your peace and spoil your relaxation time. The same goes for your mobile phone which has no place in this Zen paradise.



Embrace the power of water features


Last but not least, the sound of water is often associated with soothing meditation and many spas and yoga studios use water fountains in order to create positive energy and a relaxed atmosphere. On top of that, they can significantly reduce the amount of annoying outside noise which can easily get on your nerves and thus prevent you from getting in touch with your inner self. Moreover, if your budget is not too tight, you can invest in a classy water wall fountain which will definitely sweep everyone off their feet and speak volumes about your great taste.
As you can see, turning your average-looking bedroom into a real Zen retreat doesn't have to be difficult at ll. All it takes is a bit of creativity and willingness to explore different options as well as a readiness to accept certain necessary changes. Good luck with the redecoration project and don't shy away from showing off your imagination.