Tips for remodeling your basement into pleasant living space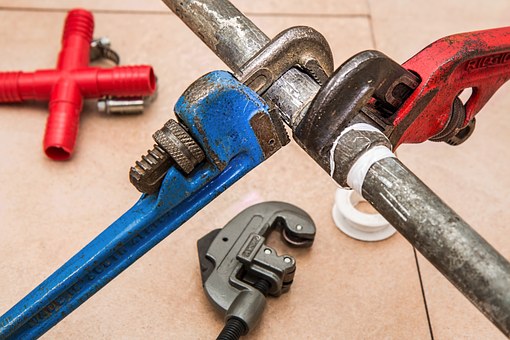 In the grand scheme of house rooms, basement is the one that is the most underutilized. All the tools, bikes and other things we keep there could just as well find a place in the shed. And what to do with all the room left? Well, it can easily be remodeled into comfortable living space that can, depending on your needs, either provide your family additional room to live in or produce a substantial ROI (up to 70%) when reselling. Let's take a look at a couple of tips on how to pull off this project right.


Dry the basement up
A lot of basements out there are facing considerable humidity problems. That is why, before you start doing any interventions, you have to make sure the room has properly dried up. Depending on the cause, this can be achieved in three ways – by grading the soil to slope away from the house, by repairing gutter or by adding exterior drain and waterproofing the walls. All of them are reasonably expensive and very time-consuming, but necessary nevertheless.


Inspect wiring and plumbing
Performing any repairs of this kind once the remodeling comes to an end can be very costly, so it is much wiser to run a few checks before you start major works. If you have an older house, pay special attention to the wiring. First, power points that were installed for reduced use may become overloaded in new circumstances. Second, if you have ever faced humidity, wires may have become corroded, which can cause a lot of problems in the long run.


Include bathroom and kitchen
A functional bathroom and kitchen can transform the outcome of your project from a pleasant room with specific purpose to a full-blown living space with all the amenities the occupants will ever need. However, remodeling on this scale may have an influence on the structural integrity of the house, so make sure that the new walls and supporting constructions are perfectly aligned. For optimal precision, you should resort to digital instruments like a precise laser level and a device to measure distance electronically.


Expand windows
Since you are converting a dark basement into a pleasant living space, you will need to make it brighter, so utilize the space as much as you can to allow more natural light into the room. If your basement is set deep below the surface with few openings for new windows, this problem can be addressed by digging a window well and installing below-ground windows. Keep in mind when budgeting that this option will require a bit of landscaping and a couple of retaining walls.


Make an inviting entrance
Every living space should have an inviting point of entry and your newly reformed basement is no different. So, expand your remodeling efforts to staircase. If they are not placed properly, you can even move them into more convenient position. But, if you truly want to hit home run you should make an exterior point of entrance. This project will require substantial investments but it will also have a huge impact on functionality of your house and the market value of your property.


Install inorganic elements
Finally, even with all of your interventions, basements are inherently cooler and more humid environments than the rooms situated above. That is why you should maximize inorganic elements like metal and vinyl, which can create very modern and streamlined look. Also, instead of using regular dry walls, you should opt for water resistant green boards that are usually used in bathrooms. If you, on the other hand, opt for the wooden furniture and paneling, make sure the materials have a water resistant finish.


These six tips should make a solid foundation for the rest of your remodeling efforts. Where you'll go from here is entirely up to you and your imagination. What's most important is that, at the end, your family or the future owners will have a nice, comfortable space to spend their lazy summer afternoons in.