A place where design and functionality come together
Written by

Rajhu S Goraai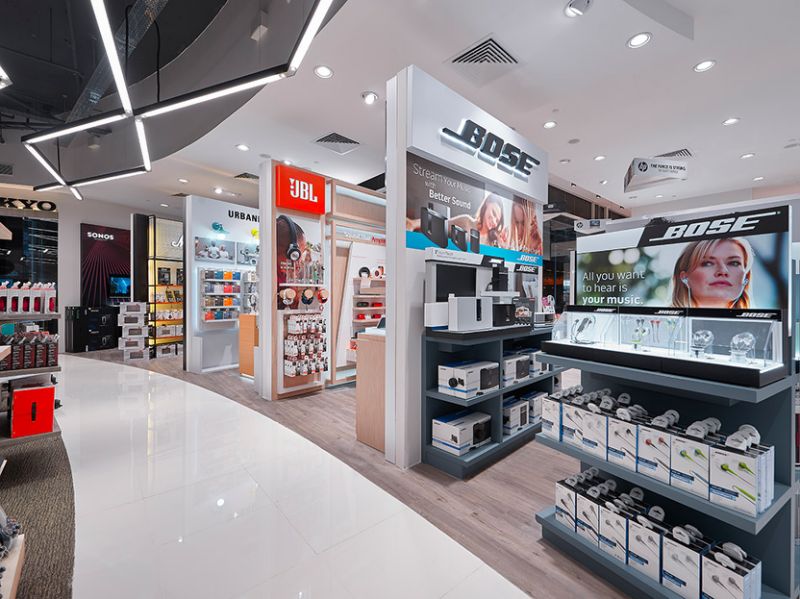 Innovation, design and sales! Those three words that will come up to your mind every time you think of Harvey Norman.
Use this cold season to re-decorate your house and buy those appliances that you always wanted; such as coffee machines for a freeze night watching movies, or that new refrigerator that you have seen on TV. You may be asking, "How much money do I need to buy all of these?" Well, luckily Harvey Norman is ready for you and is awaiting for a clever customer as you are with all its discounts, sales and promotions!
Harvey Norman is the perfect place to buy those appliances that will make your kitchen modern and ready for your guests at very good prices.
Make sure to check the latest discounts and products on the online catalog where you will find everything that you are looking for, divided in sections and with all the prices.
Style and design are the perfect words that match with the appliances that Harvey Norman has. You can re-decorate any room and think about all the products that you want since you will find them in the same store. Look on the section "Style essentials" where you will find the regular products designed exclusively with different colors and materials, perfect to match with any kind of kitchen.
You will not need to search in different markets, different brands and ridiculous prices, Harvey Norman has a variety of products distributed all over the store and providing benefits to its clients.
The catalogs are updated every month and they are full of products of different brands and prices. By planning your visit and investigation, you will be able to find the right products for you:
Investigate the catalog from the beginning until the end
All sales and promotions are distributed all over the catalog, so make sure to look all of it. Do not stay on only one page since you may miss the other sales. Make sure to investigate every part of the catalog including the last pages, where most of the people do not see but most of the offers are hidden.
Read every description
Take advantage on the efficient of Harvey Norman. In other words, Harvey Norman is one of the unique markets that has a good description for every product, where the truth is written. All the articles are accompanied by their own description, details, prices and everything you need to know about the product. This allows your purchase to be smart and you can know in advance, what you are buying. In the description, in addition, you will find whichthe requirements are in the electrical or cleaning sense so you can know the product better and know where in your home you can locate it, under what restrictions or care.
Check on the brands' sales
Some special brands decide to reduce their prices even more than the rest. All this updates and latest news are shown in the online catalog! So if you have a favorite brand or a special product that you are looking for, take notice and check on the catalog! You may find amazing prices that cannot be missed!
Ask as many questions as you have
Do not be afraid of asking. Harvey Norman has several options to ask questions about products and promotions and you can use them. You can call them, visit their website or find the team members who are specialized in customer service and in the products, so they can help you to find the right ones and answer your questions. Make sure to ask them about the products' operation and any questions that may arise about them, they are there to help!
Author: Rajhu S Goraai is a regular contributor on top news blog. Connect him on Linkedin