DIY Home Remodelling Ideas That Adds Value
If you are looking to sell your home soon, there are some DIY home improvements you should consider that will add value. Improving your home's value allows you to list it for a higher price. DIY remodelling and enhancements are easy to do. Something as simple as adding new paint or even updating your furniture can add value and appeal to potential buyers. Knowing what DIY improvements to make can help you get a jump start.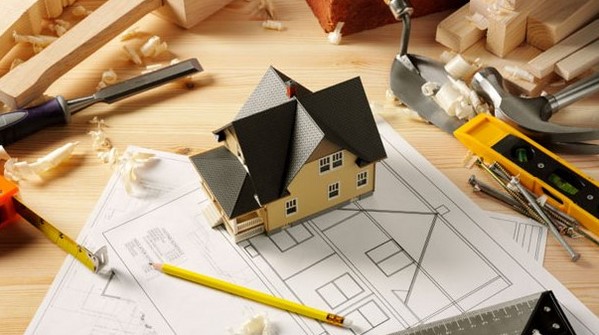 Paint the Interior
Believe it or not, something as simple as painting the interior walls of your home can add thousands of dollars in value. In fact, experts found that homes with darker paint colours will often sell for over $6,200 more than the expected selling price. 
Now take into consideration that painting is a relatively simple task to complete. Depending on the size of your home, you may be able to make your money back plus some by investing in darker colours, particularly for the doors or the kitchen. Stick to cool or neutral colours throughout the rest of your home.

Stage Your Home
Staging a home is another easy way to improve value. Realtors will often suggest staging a home, which means removing miscellaneous items and using furniture and décor to make the home look clean and inviting. Buyers want to see what a home looks like when filled with furnishings rather than trying to envision it when looking at bare rooms.
Consider adding simple décor and clean, nice furnishings, such as a
new sofa bed
, tables and chairs, or some lamps. Choose items that make an impact on the space so that it looks visually appealing. Staging can improve a home's market price by 5 to 10 per cent.

Replace Carpet in Favor of Hardwood
Consider tearing out those old carpets from your home and replacing them with hardwood. There are many wood flooring options that are easy to install for the avid DIYer. Though it might seem like a pain, take into consideration that hardwood floors can add better resale value to your home.
Realtors agree that buyers and renters prefer the look of hardwood in comparison to the carpet. That does not mean you should install hardwood in every room of your home. While soft, plush carpet is still great in bedrooms, hardwood often trumps carpet, especially in living rooms and hallways.

Update the Lighting
Consider updating the lighting in your home to improve the value and capture the interest of potential buyers. Get rid of old, outdated light fixtures that look like something that walked straight out of the 70s. Outdated items are often a turn off to buyers who would rather not spend money to make those upgrades themselves.
Take a few hours out of your day to remove old light fixtures and replace them with something new. That is not to say that the light fixtures must be modern. Instead, make sure they match the style of your home's interior.

Replace Receptacles
Although it might not add much value, replacing broken receptacles in your home can make things look tidy and clean. Broken outlets can make your home look old and in a state of disrepair. You do not want buyers getting the wrong impression. First impressions are everything, so even something as simple as replacing receptacles can make a big difference.


Freshen Up the Cabinets
Kitchens are often a huge selling point for any home. Improve your home's value and appeal to buyers by freshening up the kitchen cabinets. You can easily take the DIY approach by replacing drawer pulls and cabinet knobs. If you have loose or missing knobs and pulls, replace them with all matching ones.
Knobs and pulls do not often cost a lot but replacing them can make a world of difference. Also, if your cabinets look dull or worn out, consider sanding them down and painting them. A fresh coat of paint on your kitchen cabinets can brighten up space and make the cabinets appear newer.

Overall, you will find that each of the DIY tips given can add resale value, which makes it easier for you to sell your home faster and for a better rate than you might have expected.