Opening a Medical Practice in Australia: Where to Start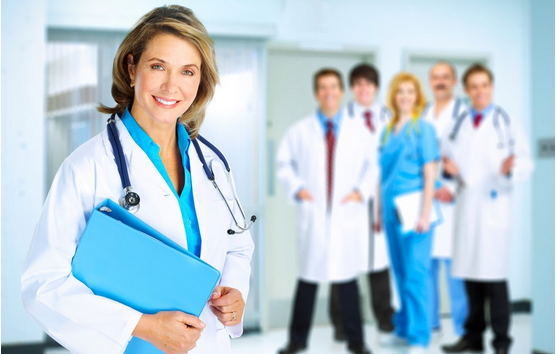 Starting a medical practice in Australia is an exciting time for any medical professional and a huge milestone in any medical career. So, it's important that you get your new practice off to the best start possible with the right preparations prior to your big opening. With the right approach, you can be sure that your medical practice will be a huge success with the local community you will be serving. 
For a medical practice to be successful, there are a number of things that you need to consider. The location you choose, how you market your practice, the staff you hire, which practice management software you install, the services you offer and so many more essential elements of your business need to be given careful thought before you open your practice and see patients. Planning to open a medical practice in Australia can be overwhelming, however, with the right forethought, you can ensure that your practice will be a pillar of the community in no time. 
Let's take a look at some key elements you need to consider before you open your medical practice. 
Create A Business Plan
Just like starting any other type of business, when you are opening a medical practice, you will need to create a business plan. Having a carefully thought-out business plan will help to steer your practice in the right direction from the beginning. A business plan will also help you to secure loans or investments in your business should you require them. Having the right framework in place will allow you to efficiently work towards your goals, handle any problems you encounter with ease and deliver the best possible care to your patients. 
Future-Proof Your Practice 
When you're starting your medical practice, you may be tempted to save money anywhere you can. Medical equipment can be very expensive but opting for older technology now will end up costing you more when you need to upgrade in the future and disrupt your practice. Instead, future-proof you practice with the most up-to-date tools and technologies from the very beginning. Not only will you avoid expensive upgrades in the near future but you will also be able to offer your patients an efficient, modern service. 
Ensure You Are Compliant
In Australia, every medical practice needs to be compliant with both state and national regulations. First of all, be sure that the building you will be working form is accredited for medical use. As a medical provider, you will also need to secure a Medicare provider number and share the relevant information about your medical practice with Medicare. It's also important to take out insurance to protect you, your business and your clients. Finally, as with starting any business in Australia, you will need to register your practice with the ATO and register for an Australia Business Number (ABN). Ensuring your medical practice is compliant with government regulations will ensure you avoid incurring penalties in the future.
Hire The Right Staff
Managing a medical practice is a lot of work and this is time that you will have to spend away from your patients. Instead of trying to do all of the work yourself, hire a team that you can rely on. Start with hiring a practice manager who can manage the day-to-day running of your practice. Ensure that you hire a person that has experience running a practice like yours and who has excellent references. Having the right person in this role will allow you to focus on your patients, doing what you are best at. 
Open A Medical Practice Primed For Success
Opening a medical practice is a big decision. It's important that you take the time to plan your practice in advance to ensure that you are set up for success going forward. With a well-thought-out business plan in place, the right equipment at your disposal and the right staff in place to assist you, you can be sure that your medical practice will be a huge success in your local community for many years to come.