Downsizing to move house – tricks and traps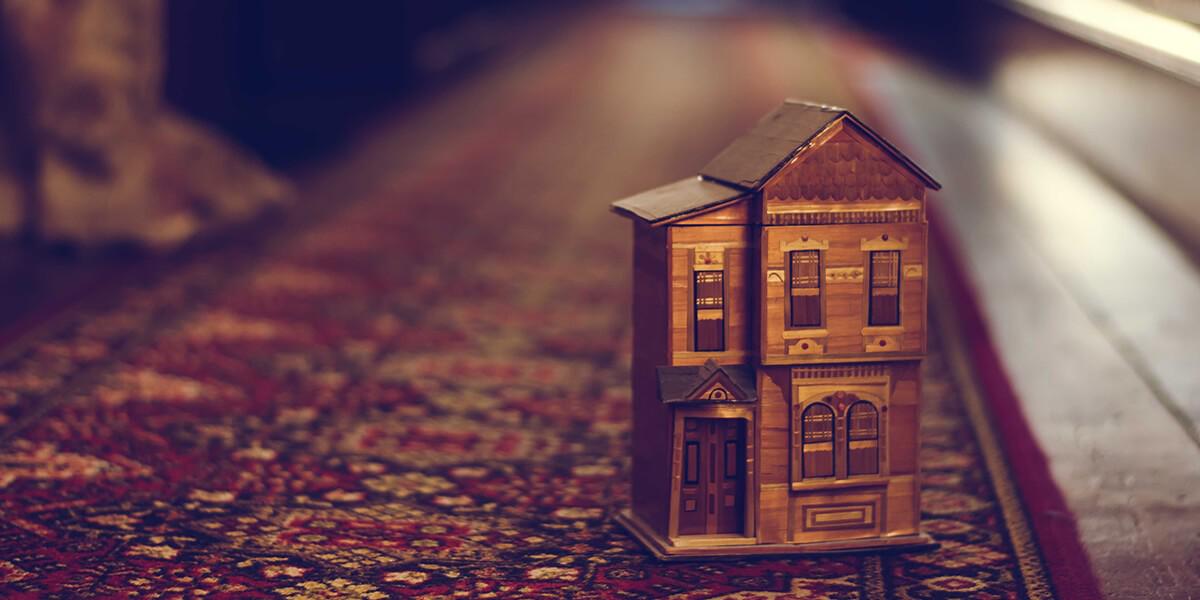 When one hears the word "downsizing", what comes to mind? Shrinking your lifestyle can be a necessity of circumstance, and sometimes it can be very difficult to put your mind into that space, particularly if you are sentimental, have many crafty hobbies, a home business or live with children.
This becomes more important if you are
planning to move house
!  
For example, if you are about to book a Brisbane Removalist to take you from a sprawling Queenslander to a kitsch inner-city high-rise apartment,or you just want to save some money looking for Removalists in Sydney to move you down the road to something smaller.
You are probably going to need to purge some of those things.
Don't worry though, becoming more minimalist doesn't mean your home needs to be cold and sterile. It's more about functionality and necessity. At its core, minimalism is about being happy to consume less, no one is saying you need to ditch Grandma's antique sewing machine left to you as an heirloom, but it can be a cathartic exercise to assess what you have and only keep what you know you will need. It can be difficult to know where to start.
This could be particularly overwhelming if you are not only moving home, but your move will also come with a lifestyle change.
Moving from the family home in Melbourne
is a vastly different lifestyle to having St Kilda beach as your backdrop.
There are many reasons to downsize and it can happen at any time of life, sometimes people lose their possessions due to bad luck and learn to live nimbly, some just decide to live on less, sometimes it can be a financial decision, or a change of lifestyle such as moving into aged care or retirement accommodation. Most of the time, people really begin to assess their hoarding capacity when they are moving, because it makes sense to not have to move so much. However, it is a balance, and you will be surprised at the items that you own that have more emotional attachment to them than you realised when it comes to deciding whether to part with it.
There are people you can hire to help professionally organise your life, but if you aren't in a financial bracket to afford such services you will need to give yourself plenty of time and muster motivation from your depths, because purging (especially if you have a partner or family) can be a time of tough decisions and temper tantrums.
Here are a few ideas to hopefully help with the downsizing hard yards.

Storage solutions and your big belongings
It's true! That large twelve-seater outdoor table you had for extended family events on the huge deck overlooking the dam on your previously owned acreage simply won't fit on the 2 x 3 metre balcony of your new beachcombing twin room apartment at the Gold Coast. This may be an obvious no brainer when it comes to deciding how to part with certain large items, but other's maybe more subtle so make sure you measure the bigger furniture and appliances you are hoping to take to your new abode to make sure they fit comfortably in new rooms or cabinet spaces.
It might just be though that your dining table is definitely too big for the new place but it belonged to your grandmother and is probably about a hundred years old, along with the matching antique upholstered chairs, sentimentally you can't part with it just yet.  However, one day in the future you may, and when you do it might be worth more in the market place. Such a scenario calls for a
storage solution
to suit your extra space specifications.
From little things big things grow
'Collect', 'accumulate', 'hoard', 'amass', 'accrue' … are you identifying with these words? Most humans do in some way, it could be spare change, books, old screws … any number of items are collected by any given human, and even the smallest of items en masse can take up a lot of valuable space. When you are forced to consider their worth during a move, you often wonder why you even decided to keep certain things, but here are few places where humans can accumulate little items in a big way.
The Filing Cabinet, or maybe it's more like a 'pile'
To move the cabinet, you're going to have to empty it. If you have an overflowing 'in-tray', or maybe you use that spot at the end of the kitchen bench, this is your best chance to strip back to your bare essential paperwork. Digitise the important receipts (there are some good apps for this), file your certificates, passports and tax documents in a portable document container and shred the rest away! You can then use the shredded paper as packaging for your glassware.
The library
Books are something that seem obvious to purge as a space/weight saver to lighten the move load, but they are also some of the hardest items in your life to reckon with. Books mean many different things to different people and if you are a lover of the published word, you can agonise for hours over which titles go and which stay. They can be childhood favourites, gifts, or just look beautiful on your bookshelf but let's face it, in the digital age – most of those books you will never actually read again can be found in digital versions if you do decide sometime in the next ten years that you really HAVE to read it again.
If you are not inclined to find them new owners amongst your friends, or sell them online, a local second-hand bookshop would likely LOVE a donation of new stock for their shelves, otherwise donating them to charity is another way to pass them along.
Manchester and towels united
Bath towels, beach towels, face-towels, sports-towels, summer and winter sheets, doonas, quilts and covers, blankets, pillow-cases, table-cloths, curtains, throws, cushion-covers ... is your linen cupboard full-to-the-brim and overflowing into other precious spaces?
More modern, smaller homes generally have less and less space dedicated for storage of this type so go through everything and see what you can reduce, starting with the stained and the ripped. A popular concept is to have three sets of sheets and towels for each member of the household.
You can donate linen and similar items to animal shelters.
Keepsakes, trinkets and treasures.
Is the sole purpose of the trinkets on your mantle, your bookshelf and every other flat surface in your home, to be collecting dust? Do you have buried treasures deep in the closets of time, that haven't seen the light for … well since the last move?
Keepsakes are one thing we humans need to reckon our soul against, and we all have those very special items that remind us of a magical moment in our lives that we may never part with. However, if you bought that factory-line Buddha statue to go with some vague spiritual trend from a $2 shop in 2007, then maybe it's time to assess its useful function.
Some will be easy to cut out of your life, but others will be much harder and the last thing you want is to be caught up in the frenzy of the downsize and end up with serious regret, loss and grief down the track. If you can't bare for it to be completely out of your life, maybe you have a family member or close friend who will treasure the item thereafter.

Dollars, donation, disposal and destruction
It's best to try to offload items as you go so you don't have a huge pile at the pointy end of the time-line to deal with.
Here are a few ways to 'move-things-along':

Selling your stuff.
Garage sale, flea market, online with (eBay,
Gumtree
, Facebook Market Place).

Donating your things.
You can either do one big mixed-load donation to a charity outlet where they will accept a large donation, particularly if you have furniture included. You will need to check around the charities and see where their depot collection points are and get a ute or a truck. If you do have furniture to donate and the organisation see that it could be valuable, they may be able to collect it from you. Of course, if you only have small unbreakable items and clothing, a donation bin would be the way to go. You may also like to send certain specific items for specific causes, such as blankets to homelessness organisations, or old towels to animal shelters.
Disposing of things thoughtfully.
If you have the time and the presence of mind, sort what you are intending to dispose of and arrange for things to be repurposed, re-used, upcycled or
recycled
. The less that ends up in land-fill the better.
Destruction should be the last resort.

If you still have items that are broken and not worthy of offloading in any other way the dump is the only place to turn to. If it doesn't fit in your usual rubbish bin that is. You may have to pay dumping fees that could be dependent of the weight of your load, so it pays to try all the other offloading ideas first. Many local refuse tips are now very responsible and organised and help you dispose of anything toxic, metal, organic – and many even run their own trash and treasure donation points where they source stock for their own markets.