What Qualifications Are Required to Work as a Chef in Australia?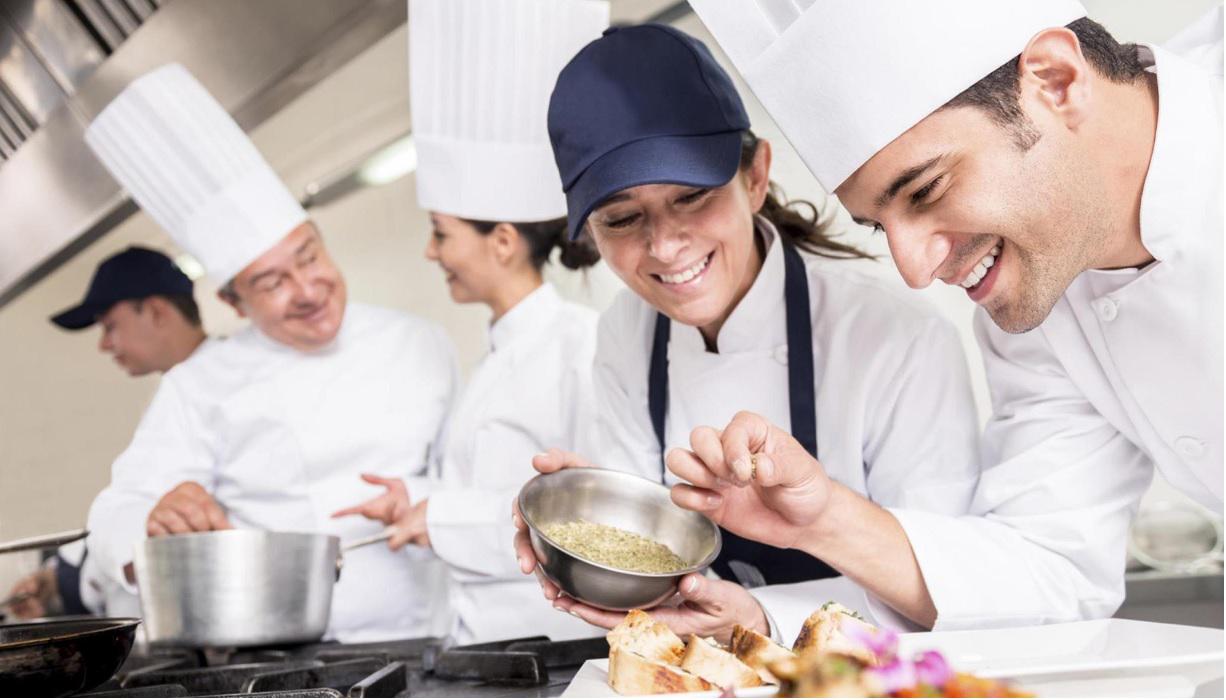 Many of us have a passion for cooking but only some decide to take our life skills and make them into a career. It may seem simple to transfer from an everyday cook into a professional chef, but there are still skills and learning required. An understanding of best practices in hygiene, how to use commercial kitchens and appliances and safety requirements are essential to working for any reputable restaurant or business. Luckily, the qualifications you need to work as a chef in Australia are easy to achieve and you can even gain recognition of training done overseas or in non-formal cookery settings. Here's what you need to know to begin your career as a chef in Australia.
Do I need a certificate to become a chef?
While you may feel like your cooking skills are up to scratch, there are many other duties a chef performs which require training. First, there are the work health and safety standards that you'll need to learn and abide by in your workplace. Second, you'll be responsible for more than just cooking. You'll also be in charge of staff duties, planning menus, sourcing produce, designing plating and much more.
At a minimum, a Certificate IV in Commercial Cookery - SIT40516 is required to become a chef in Australia. There are many institutions offering courses for this qualification, and it takes between 12-18 months depending on whether you do full-time or part-time study. While studying, it is common to find an apprenticeship or work in a kitchen. The practical experience you'll gain as well as the opportunity to work with and learn from professional chefs is invaluable.
What if I have already trained outside Australia?
If you have training from an overseas institution or believe your informal cookery training and other career experience makes you qualified, you may be able to gain a recognition of prior learning. Finding a company offering trades recognition in Australia will help you to gain credits toward your qualification or perhaps even a full certificate based on your other experience.
How to know if becoming a chef is right for you
Choosing a career path can be difficult. You may decide you have a passion in an area only to realise, as you train for it, that it's not the right fit for you. The first thing to remember is that qualifications are rarely wasted. The more certificates and skills on your resume, the more job opportunities in a wide range of industries will be open to you. However, before you begin training there are a few ways to decide if chef work is right for you.
The first thing you can do is consider your personal attributes. Chefs are required to work in fast-paced environments and remain calm under pressure. They need a creative flair and high attention to detail to excel at plating and menu design. They also have to be prepared to work outside a standard 9-5 day, with shift work, evenings and weekends a common occurrence. If all of these elements fit in with your career dreams, then you're likely to be a great fit for chef work.
The second thing you can do is find work in a hospitality environment. As mentioned above, it is common for chef's to work as apprentices while gaining their qualifications. Before beginning your studies, you might look into working as a kitchen hand, a waiter or any other hospitality role that brings you closer to the kitchen. Being in that environment and getting to know other chefs can help you decide if pursuing the chef life is what you expect and what you want.
Your career is in your hands
Finding the ideal career path is all about taking your natural skills and applying them to the workforce. Whether that means working indoors or out, 5-days a week or 4, with the right skills and training you can mould any career into your dream.