How You Can Create A Café With A Shipping Container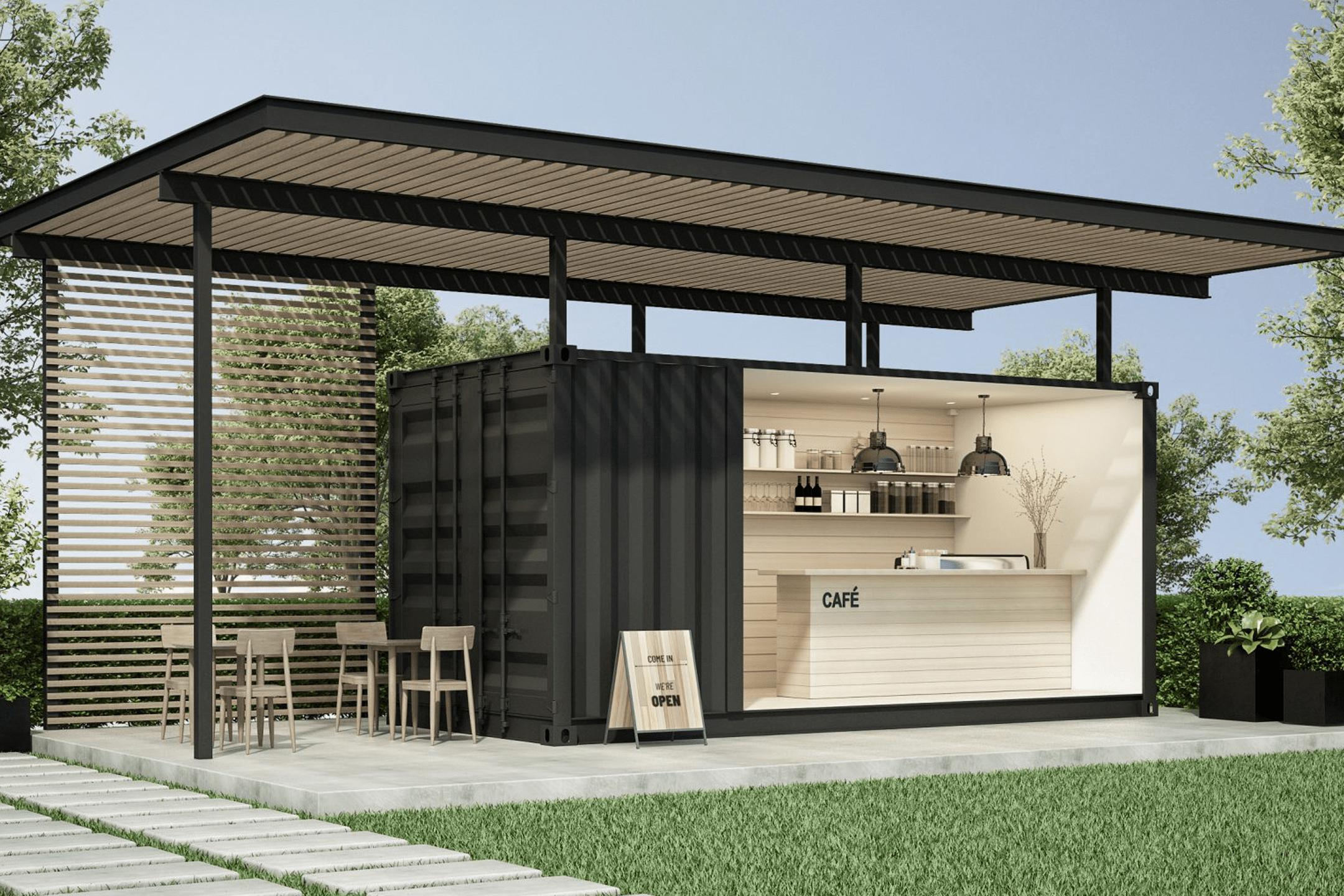 Owning a business in the hospitality industry can get very expensive very quickly – keeping up with rent can sap funds faster than you can generate them, but the solution to this issue can be a surprising one – making a café out of a shipping container. With a shipping container café, you can do all of the things you're otherwise looking forward to in a café – you can prepare your impressive coffee, meet a lot of lovely customers and even sell small snacks, but all within your cosy little space! In this article, we take a look at just how you can create a café out of a shipping container to give you a better idea if it's the right move for you.
How to start designing your café
If you've got enough money saved to pay for a 20 ft container price and all of the other bits required for a café (think coffee machine and all that equipment), then you're likely already well on the way to setting up a shipping container café. More money can be saved in not hiring a professionals during the construction (such as design firms), but in not doing so you're going to face a few more challenges on your own. Conceiving the project yourself will require some very intensive planning, as you certainly don't want to rush the development of your café – shortcuts often are more costly than you think, after all. If you're going it alone, you'll have to consider important documentation and regulations, the interior and exterior finish, work areas and related space. Hiring a builder is usually a good move, but try to do as many things as possible yourself – with money saved in the construction of your shipping container café yourself, you'll be able to splurge a little bit more on things like the coffee machine, grinder, fridge, microwave, oven and all of the important bits that will make your café flourish.
Make your new café stand out
Having a good understanding of the fundamentals will allow you to get to the fun bit: the visual design. Deciding what your shipping container café is going to look like will determine what kind of clientele you attract, so taking time on this is highly recommended. It's not always clear where to start here though, so take your time when it comes to doing research and find some inspiration from other shipping container cafes, whether they be local or simply just images from around the world. If you find something you love, while taking heavy amounts of inspiration is never a bad thing (especially if its not something local), make sure to not just rip off the design entirely – your café should reflect you and your patrons, and that can't really happen if you're copying a design. You design will not only translate to the exterior of your café, but any signage outside and cabinets, walls and countertops on the inside.
What are you waiting for?
If you've been holding out on your café dream because you thought it might cost too much, think again – using a shipping container instead of a traditional space can be a cost-effective way to share your coffee craft and can offer some unique placement opportunities as well!