Knockdown Rebuilds vs. Renovating in Sydney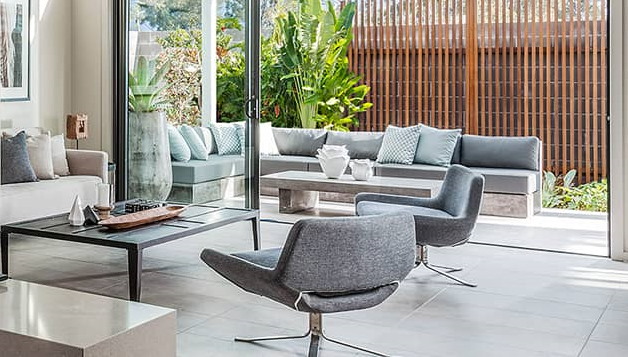 Are you interested in a knockdown rebuild in Sydney?
When you think of redesigning your house, you think of renovation. When you think of finding a bigger space for your growing family, you think of moving out. But did you know that there is an even better idea which is also cost-effective? Yes, we are talking about knockdown rebuild, which is becoming increasingly popular in Australia, especially Sydney, thanks to the financial and functional value it brings when compared to renovation or shifting to a new place.
Let's get to know all about knockdown rebuilding in Sydney.
What is Knockdown Rebuild?


Knockdown rebuild is the idea of building a house from scratch by demolishing your existing one on the same block of land. It's a great way to plan the structure of the house in a way that suits your family needs and wishes.
It works great if you love a neighbourhood but not the design of the house and is the most convenient and organized way to have the house built on your conditions.
Why Knockdown Rebuild And Not Renovate Or Shift?


Here are some of the reasons why knockdown rebuilds in Sydney is a better option than renovation or shifting.
Cost may fluctuate: In renovation, the unexpected expenses from the existing structure can skyrocket your budget. This unpredictability makes it impossible to estimate the renovation expense when the complete home renovation is concerned.
Limited design choices: With renovation, you cannot think of playing with your creativity. The existing structure will limit your choices as you will only be able to select from the designs that go with the existing structure.
Incomprehensible risks: What lies behind the plastered wall cannot be known beforehand. Bad wiring, blocked pipes, weak foundation, rusty roofs, etc., can't be predicted earlier. This means you cannot control time or expense.
Benefits of Knockdown Rebuild Sydney


Now let's go to the basic question: why knockdown rebuild is better, and why you should consider it.
Energy Efficient
Many people look for more environmentally friendly and energy-efficient options. Modern architecture focuses on building homes that allow open ventilation and utilizing the natural light as much as possible by using energy-efficient material, helping you save in the long run.
When you design your home yourself, you can make it energy-efficient, which is one of the things you control when you are calling the shots.
Same Neighborhood
You have lived in your house for years and have an emotional bond with the neighbourhood and the people living in the area, or maybe it has the best schooling and all the things you need in a community.
Finding a new location and adjusting among new people is extremely difficult. But with knockdown rebuilding, you can enjoy a brand new house in your very own old neighbourhood.
Everything of your choice
When you build a house from scratch, it becomes easier to execute your plans of adding even the impossible design elements. You can make your home bigger and better. There is no need to compromise on what you want when you opt for knockdown rebuilds in Sydney.
Most affordable option
The cost and stress of investing in a new property, paying real estate fees, or unpredictable cost in renovation is too much compared to knockdown rebuild. You know the exact cost of rebuilding your house, and the result is a home out of your dreams.  What's better can you ask for?
Final Thoughts


A house is your sanctuary, but only when it is comfortable. If you wish to live in your house of dreams, knockdown rebuilding is an excellent option as it is cost-effective and allows you to enjoy a functional and comfortable house.