Why You Need To Opt For A Custom Home Builder
Written by

NewsServices.com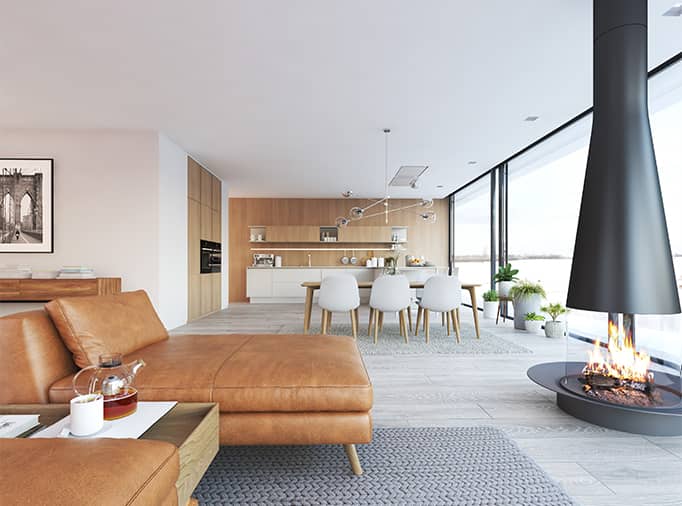 Especially if you live in Sydney
So, you've finally decided that you want to build your own home. You probably decided on this because you're tired of seeing the same interiors in different enclosures, and you're ready for a change. The main decision you need to make now is whether you want to engage the services of a custom home builder or a project-based home builder. There are advantages to both, but for the most part, you'd get a lot more bang for your buck if you went for a custom home builder. In this article, we'll be going over the differences between the two and why a Sydney custom home builder is better.
What are Custom Home Builders?
Custom home builders construct homes based on their clients' requirements. This means that an architect will sit down and hash out with the clients exactly what they want to be done and how it'll be completed. Due to how personalised their services are, they only take on several projects in a year.
On the other hand, project home builders construct homes from a fixed range of pre-existing designs. This is because project home builders serve hundreds of clients a year, so pre-built layouts simplify the process. Due to their mass-produced nature, clients can seldom request alterations to the designs they are offered. In the unlikely event clients make any changes to these designs, they'll be presented with a hefty price tag.
What are the Advantages of a Custom Home Builder in Sydney?


Complete flexibility.
When you work with a custom home builder, they will help you choose the exact materials and designs for your home. Project-based builders likely have fixed packages and charge extra for everything else. Most base packages don't include driveways, landscaping, air conditioning and flooring, so bear this in mind as you make your decision.
Services tailored to your needs.
Want your deck to be put in the best place for the sun? Or would you prefer to have more oversized windows in a particular area of your home, so your family feels the afternoon breeze? A custom home builder can make all these minute adjustments for you, while a project home builder would simply refuse to do so.
Accurate prices and more savings.
Instead of charging you based on a package that likely doesn't have everything you need,
custom home builders can provide you with quotes of the specific materials you're using, so you pay for what you need. They can even shed light on some areas you can save on, while your project-based builder would have let you incur the extra cost so they can line their pockets.
Willing to work on challenging blocks.
Most of the time, custom home builders accept projects on complicated types of blocks, at an additional cost. However, you'll be notified upfront of the increased cost so you can decide if you want to do away with some of the upgrades and designs you've chosen. Custom home builders will engage an architect who specialises in complex blocks and ensure that they are still compliant with various building codes.
Faster turnarounds.
Since each project is handled individually, a custom home builder can deal with any issues that arise immediately. You'll also have the full attention of your builder since you're one of their select clients.
What are the Advantages of a Regular Sydney Home Builder?


You won't have to design your own home.
If you'd prefer to decide on the layout of your home from a brochure, a regular
home builder in Sydney
might be the option for you. It's also better suited to those who don't have a vision of what they want their home to look like and would feel safer relying on a plan that has worked for others in the past.
No extra costs if you prefer to add finishes to your home on your own.
Upon selecting a standard package, you'll be given the option to pay for a few extras like floor coverings, lights, and power points. If you prefer to add these on your own, you can save a bit of money by not opting for the extras.
The Verdict: For most people, a Custom Home Builder is the better bet.
Most people who want to build their own homes are looking to customise it to their liking. If they wanted a pre-built house, they would have just bought one. We highly recommend you opt for a Sydney custom home builder if you're looking for a cost-effective means of designing your dream home.