Why Grandparents Raising Their Grandkids Need A Good Family Lawyer
Written by

NewsServices.com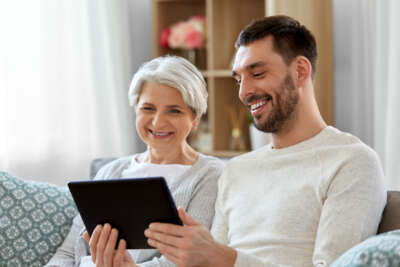 Nothing in the world beats the pure and unadulterated joy of spending precious time with your grandchildren without having to worry about the daily child-raising responsibilities faced by their parents. While in most families, grandparents get the chance to spend occasional weekends or vacations with their grandchildren, the same does not apply to every household. In case of messy separations, divorces, deaths of parents, or tough job circumstances, the responsibility of looking after their grandchildren often comes to rest on the shoulders of their grandparents.
Kinship care is becoming more and more common with time. An increasing number of grandparents throughout the world are having to look after their grandchildren part or full-time. While assuming the full-time responsibility of raising your grandchild under any circumstance is a challenging task for many grandparents, the job is equally rewarding and allows grandparents to raise their grandchildren in a loving and caring environment.
Why Grandparents Might Need Legal Assistance
Although raising your grandchildren as their guardian should not be very complicated if the responsibility fell on your shoulders under tragic circumstances like the death of one or both parents, it can necessitate legal assistance from
family lawyer Brisbane
, in some other cases like messy divorces, estrangement, child neglect, or child abuse. Under these conditions, it becomes necessary for grandparents to intervene and assume responsibility for their grandchildren if they feel that they are receiving an inadequate level of care.
Under such circumstances, grandparents should try their best to contact a reputable family lawyer who specializes in similar cases and explore their options regarding legal guardianship and their legal rights as grandparents.
Visitation Rights and Partial Custody
Depending on the details of your particular case, a good family lawyer can help you obtain visitation rights or partial custody of your grandchildren. If a court grants you visitation rights, you can visit your grandchildren during specified times but not take your grandchild from the care of his/her parents otherwise. While in partial custody the primary guardianship rests with the parents of the child, the grandparents are still allowed to visit their grandchildren on weekends or holidays, etc.
Complete Physical Custody
In some cases, your family lawyer might suggest you pursue complete legal and physical custody of your grandchild. Complete custody of a grandchild is awarded to his/her grandparent if the parents are unable to care for their child, there is evidence of child abuse or neglect, or when a grandparent has already acted as the primary caretaker of the child for more than one year.
Consulting a Good Family Lawyer
The rules for granting partial or complete custody of grandchildren to their grandparents vary between different states in the United States. The complex nature of legal custody rights necessitates consultation with an experienced family lawyer who can not only help you understand your legal rights as a grandparent but also assist you in resolving custodial issues to the best of his/her ability in case of any conflicts that may arise during the legal process.