A Guide to Healthy and Happy Aging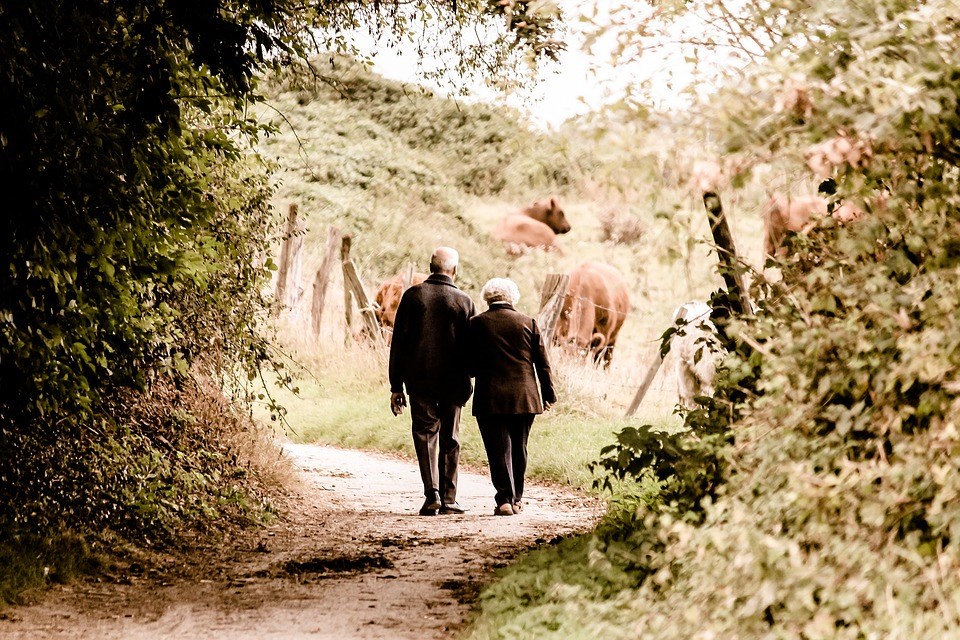 Life is not all about living long—it's also about having quality, healthy and happy senior years. So, even though aging brings many changes, both physical and mental, there are things you can do to ensure you welcome your seniority and not let it surprise you. Here's what to do to ensure you stay healthy well into your mature years.
Adjust your diet
This is quite obvious, but it's so important that it's worth mentioning again—have a healthy and balanced diet! This will keep you strong, energetic and even help prevent illnesses and pain. Make sure to eat foods rich in healthy fats, eat plenty of whole grains and get fiber from fruit and veggies. This will prevent heart problems and diabetes and help you maintain healthy blood pressure and cholesterol levels.
Boost hydration
Also, don't forget to avoid dehydration by drinking enough water. Not getting proper amounts of liquids can make you feel moody, tired and confused, so drink plenty. Tea and fresh fruit juice can also help, but reduce sugary and fizzy drinks. And if you love a good nightcap, make sure to limit your booze intake and give your liver enough time to recover.
Keep your teeth healthy
Bad oral hygiene can cause all sorts of issues from gum disease to tooth loss, so make sure to brush and floss at least twice a day. Gum disease is not only unpleasant but is also linked to diabetes, heart and lung issues and bone problems!
Get moving
No matter your fitness levels and mobility, you can always find a way to get a bit of exercise into your daily routine. Being active will keep you strong, help maintain a healthy weight, prevent heart disease and keep your glucose level at bay. Additionally, it keeps you energetic, improves your self-image and makes you sleep better! So, get at least 150 minutes of light to moderate physical activity a week.
Keep your feet healthy
If your feet feel sore, you might be tempted to stay in bed, so make sure to take good care of your feet. Cut your toenails to prevent ingrowths and apply moisturizer to keep your skin healthy and smooth. However, one of the best ways to boost foot health is to wear quality footwear with proper support, like trainers.
Soak up the sun
Just 15 minutes of direct sunlight on your skin can help you maintain healthy vitamin D levels and prevent bone issues, cardiovascular diseases and cognitive decline. Just make sure to apply proper skin protection to prevent sunburns and keep your skin youthful. Some foods like eggs and fish also have vitamin D, but you can consult your doctor and even get supplements!
Stay social
Having human contact is just as important as some other physical steps, and it can help keep you happy, useful, entertained and loved. So, make sure to try your best to stay in touch with people you know and love, and don't hesitate to make new acquaintances. That's why many elderly, especially those with health or mobility issues, opt for senior living programs that provide them with all the help AND social connections they require. For instance, Mark Moran Vaucluse for elderly has 5-star facilities where seniors can socialize, attend classes, relax with peers and get 24/7 nursing care!
Get enough sleep
Many people start noticing sleeping problems once they get older, which makes them feel moody and tired throughout the day. Great ways to ensure you get healthy amounts of sleep are cutting down naps, creating a healthy bedtime routine and going to sleep and waking up at consistent times. A glass of warm milk or a cup of caffeine-free tea can also help!
Visit your doctor
No one likes going to the doctor's, but overcome your anxiety and go for regular checkups. Your GP will measure your blood pressure and cholesterol and react if you get high readings. This can prevent strokes and heart problems—two of the biggest health issues for seniors. You can also get your seasonal flu vaccine. It's usually free for those over 65 and it can prevent flu that can be quite hard to overcome for seniors.
If you take proper care of your health, you will enjoy your senior years more than you've ever imagined! If you just set aside a portion of your free time for tending to your wellbeing, you'll be strong and healthy enough to make the best of your retirement!