Graffiti and Street Art: What's the difference between the two art forms?
Written by

NewsServices.com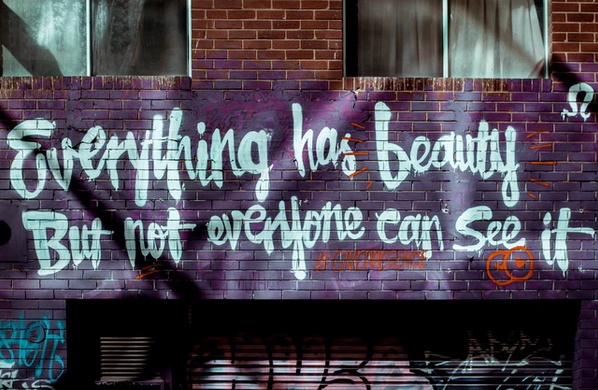 Art is the best way to express emotions. When it comes to the beauty of art and artist talent, the most popular art forms whose picture comes into our mind are graffiti and street art. Do you remember those beautiful walls which we love to see around the city? You might don't know what type of art that artist paints the wall with but yes, those colors attract you and your eyes capture the image in your mind. That's the power of art. Graffiti and street art are the form of creative expression but they are not the same. There is multiple differences between the two art forms which we will today discuss in this article. Let's go!
About Graffiti Art
People know well that graffiti is not something that is very common. It is still in the fight of getting legal and considered illegal even today. Graffiti word meaning is 'write' as it has emerged from a Greek word 'graphein'. The most important thing about graffiti is its scratch appearance. Sounds crazy? Yes, that's why art isn't everyone's cup of tea. You need to be crazy and creative. Scratches are mostly for destroying beauty but how they can enhance beauty is what graffiti art shows us. Writer pain with a free hand and create a masterpiece of graffiti. It is the words expressed with a free hand with the message. A writer sees it much more than just a painting. In graffiti, the painter is called a writer while a group of painters is called 'crew members'. 
Word-based art is what you can call graffiti is all about. The main aim behind these arts is to grab attention towards the issues that writers want to get resolved. You can search for graffiti artists in your place. There are many online websites like Book An Artist which have made the work of searching for artists easier. If you want to hire a graffiti artist then you can search for graffiti artists wanted in Brisbane or any other term similar to it, then you will realize that there are a lot of talented artists around your place. You can find them online and need not go anywhere. You can hire them with them a click.
About Street Art
The colorful and attractive painting that you might have generally seen on your city walls is what we call street art. There are different types of materials that painters use for the painting according to their wishes and needs. Street art is completely legal so you can use your own name and freely go ahead with this form of art, unlike graffiti. Mostly in the urban areas, the walls of the building are decored with the street arts. Artists try to use their talent in favor of society and do it in full daylight. Legality is the main factor that distinguishes street art from graffiti art. Projectors, scissors, and other things could be used to make the art form the best one. Since it is done without any fear and with full legal authority, it is also known as 'Public art'.
How Graffiti Art is different from Street Art?
Graffiti is illegal though modern graffiti is become accepted while street art is legal.

Graffiti artists sign off by tags and don't use their real names while street artist uses their original name.

Graffiti artist mostly uses aerosol paint while different pains are used by street artists.

Playing with words and art is what Graffiti says while street art focuses more on beauty.

The message of the graffiti artist is mainly for a limited group of followers while street artists try to spread the message through their art to the public.
Why do people love Graffiti Art?
Freedom of expression

Power of word with colors

Brighten up the communication and conveying power