Discover The Cheapest Private Yachts You Can Buy Today
Written by

NewsServices.com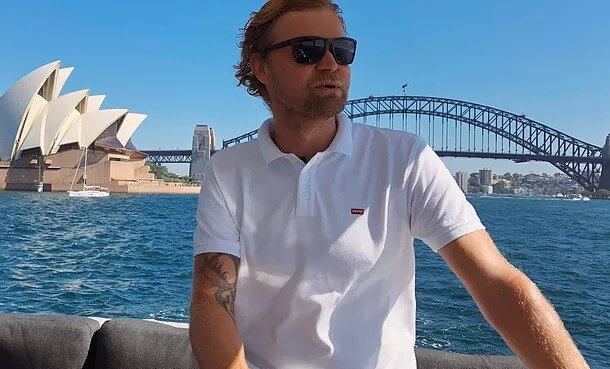 A private yacht is a fantastic status symbol. It suggests that you are successful in business and have money to spare on luxuries. Of course, for some people having a yacht is a necessity, they prefer to be at sea than on land.
But, while you can rent a good quality yacht for between $7,000 and $10,000 a day, you may prefer to purchase your own. The good news is there are some great bargains to be found, you simply need to know where to look.
When purchasing a private yacht it is essential to factor in the cost of maintenance and upgrades. You may appreciate the services of a good yacht management firm.
Where To Buy
It is possible to purchase a private yacht privately from the current owner. This means you will have to contact them, organize the surveys, and deal with any issues after the sale has been completed.
You are likely to get the yacht cheaper than purchasing it through a dealer. But, the additional costs may negate the price reduction.
It is generally better to go to a specialist in yacht sales and tell them what you are after and what budget you have. They will then find you the perfect boat and, if you are interested, they will handle all the surveys and sale details. More importantly, you'll have someone who can handle any aftersales issues for you.
The Cheapest Brands Available
There is an array of yacht manufacturers, potentially the most famous are Feadship, Blohm & Voss, and Oceanco. Choosing a yacht from one of the biggest and most famous manufacturers means being prepared to pay the price for the largest and most luxurious boats on the market.
But, you can get some great vessels for less, the key is to decide what you need from your yacht. Don't forget, the smaller the yacht, the cheaper it generally is. Knowing this will help when setting your budget.
The Sea Ray Sundancer 350 Coupe is a small motor yacht but it is fully functional and well kitted out, allowing you to stay at sea for days. Best of all, it will set you back less than a quarter of a million.
Beneteau is a well-known and respected French manufacturer and the First 35 is a great example of a private sailing yacht with all the features you could desire. It can be had pre-owned for under $200,000.
This is another great example of a private yacht with plenty of space to move around on the deck and in the cabins. You can set sail today and travel the world for little more than $100,000
The Dufour 390 is a stunning example of what nearly half a million dollars can get you. It's also a sailing yacht but has the luxury that will rival the most expensive superyachts on the market.
While everyone would love to commission a brand new yacht and even help design it from scratch. The key to locating a cheap private yacht is to look at the pre-owned market. There are plenty of examples to look at that will get you on the water.