Key factors: 9 considerations before investing in commercial property
Written by

NewsServices.com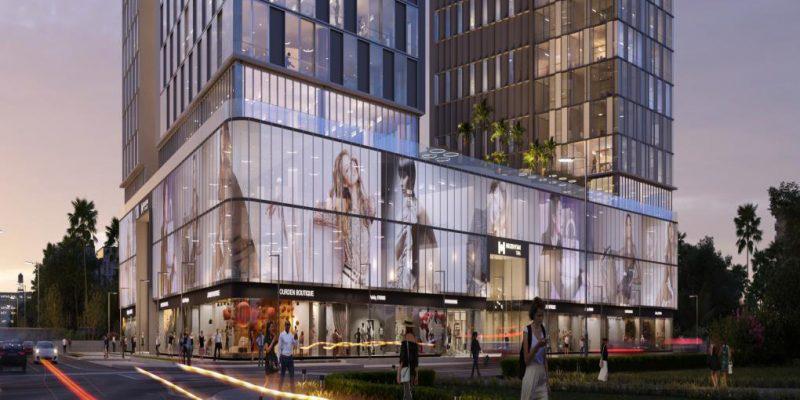 Buying a new commercial property is like entering a new industry. You have to research your potential purchase as well as the market to ensure you can make good use of the property.
But, before you purchase your commercial property, you have to consider a few important factors to know that you are ready to undertake this new venture.
You have to consider things like location, budget, enlisting reliable building lawyers and allowed property purposes, among other things.
So, let's take a look at nine considerations to make before investing in commercial real estate.
How is the location?
Location is everything in real estate, and what seems like a great spot today could become a shabby destination tomorrow. Try to consider the past trends of businesses in the area - have they always succeeded? It's also important to consider distance from suppliers and the potential business as well as connectivity to roads and public transport.
How is its physical condition?
What was the property's application before it went on the market? And, has its prior use caused a whole myriad of structural faults that could be expensive to repair in the future? If you find that the place is just too dilapidated to pay for the repairs or put up for lease, then maybe it's time to consider a new property.
What businesses can use the property?
There are so many businesses out there with different property needs. Therefore, it's important to know the legal use of the property before purchase as you may not be able to lease it out to a business who wants to use it for a prohibited application.
Limitations to modify
There are often limitations on the work you can do to modify a particular property, and this could make all the difference for your plans regarding its use. Be clear on the details of modifications limits and ensure that what you want to do with the property can actually be done.
Do you have the budget for it?
You have to plan your budget before executing the purchase. It is vital for any property investor to determine a budget allocation towards the property cost above all other transactions because, after all, what is the point of doing anything if you can't afford the property you have your eye on?
Can you lease it out?
Many people purchase commercial properties with plans of leasing them out to any particular kind of business. However, leasing laws can have certain ramifications on commercial properties, so you will want to know that you can actually lease it out when the time comes.
What is the neighbourhood like?
There are many neighbourhood factors that could influence the value of your potential purchase over time. Things like neighbourhood developments (railworks, apartment complexes etc.) all affect the value of local properties, and you want to ensure that nothing like this could have a negative impact on your purchase down the line.
Are there support services available?
How old is this property? And, if the property is quite old, and hasn't been updated for some time, does it have the services required to make it a viable commercial property? Things like security, parking, disability access and lifts are all important for running a commercial property (depending on its size, of course!), and you don't want to be stuck with a property that doesn't have the amenities needed to get a decent ROI on your purchase.
Is it free of litigation?
The property should be free of any existing or old litigation. If there is any you will be granted the opportunity to re-negotiate this litigation or leave the deal if it doesn't work well for you.