Artistic heritage: awesome facts about Indigenous art
Written by

NewsServices.com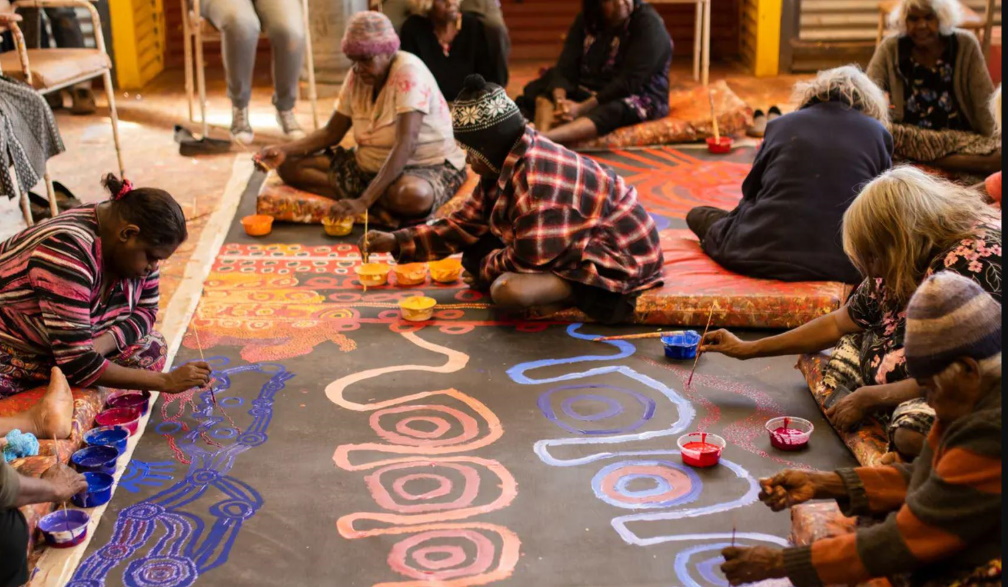 Indigenous art is some of the world's oldest, dating back a mindblowing 40,000 years. Indigenous art has continued to develop over time but has always maintained some of those wondrous traditional elements that makes it so important to their culture and the history of art.
With so much incredible history and so many vibrant pieces, it's only natural that there are some awesome facts regarding Aboriginal paintings and art in general.
Let's take a look at some of those interesting facts to gain a deeper insight into the wonderful heritage of Indigenous art and culture.
Indigenous artwork is full of meaning
Indigenous art doesn't go by the aesthetic of "art for art's sake"; its artforms are full of intrinsic meaning that make certain pieces important to the artist and their community. Indigenous art is built around the concept of storytelling, whether it's stories about significant historical events, The Dreaming, family, culture and society. Indigenous artists often require permission to paint about these stories, such is the nature of their importance. Indigenous artwork, therefore, provides an insight into the culture and heritage that makes these works so special.
Indigenous art is the world's oldest artform
Indigenous art has continued in an unbroken chain for thousands of years. Although Indigenous rock paintings were only discovered by westerners in the 19th century, archaeologists found that many of these Indigenous rock paintings dated back a whopping 40,000 years, making all forms of modern Indigenous art a descendent of these early works. What's more, the pieces are not only vital to preserving Indigenous art and culture, but are also important for understanding humans many, many lifetimes ago!
Indigenous art comes in a range of different styles
The uninitiated may think that Indigenous art is limited to dot paintings, but they might be surprised to learn that Indigenous art comes in many methods! Ceremonial artefacts, body painting, bark paintings, the oldest form of rock art, ochre paintings, fibre art and wood carvings are just some of the styles that are synonymous with the amazing scope of Indigenous art. What makes many of these art forms so spectacular is their connection to the land; many pieces are produced with natural Australian materials made in traditional ways, as opposed to picking up a canvas and mass-produced paint from the art supplies store.
Indigenous art is a means of poverty-alleviation
Indigenous art purchases can help areas where poverty is a serious issue. Indigenous art centres and galleries across Australia provide thousands of jobs, as well as help artists, their families and their wider communities work toward engaging the community and increasing the workforce.
Indigenous art is valuable on a global scale
Indigenous art is widely respected in the global art community, and is often purchased for large sums at auction. The three highest earning Inidgenous artworks (Tjapaltjarri's Warlugulong, Kngwarreye's Earth's Creation and Thomas's All That Big Rain Coming from the Top Side) earned $2,400,000, $1,056,000 and $778,750 respectively. Indigenous art is seen as a worthy investment as well as simply a stunning artform to have in the home or gallery.
It's a stunning testament to Indigenous culture
Indigenous art plays an important role in the continuing heritage and storytelling of its people. What's more, its beautiful works have earned the style amazing reverence on the global art scene, with pieces selling for millions at auction. These works are a sublime testament to the lasting lineage and artistic brilliance of Australia's Indigenous people.