A helping hand: 5 ways to assist the elderly at home
Written by

NewsServices.com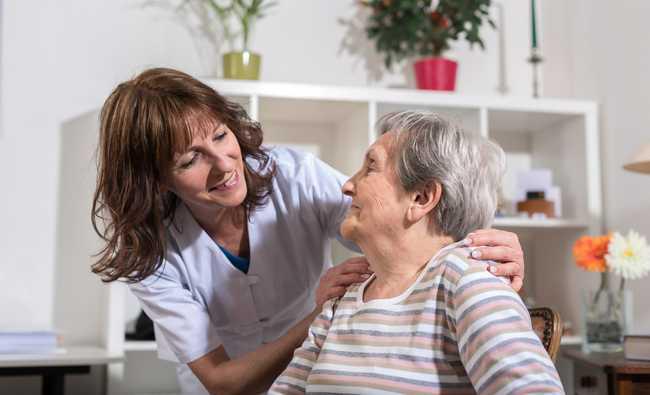 In-home care is the optimal way to assist an elderly person without moving to a retirement village. It allows the individual with a heightened level of independence and individuality whilst providing them the assistance they may need to complete particular daily tasks.
The best aged carers Wollongong has available will help with implementing the following important pieces of advice for assisting an elderly relative:
It is important to monitor their wellbeing before enlisting help
Depending on your relative's physical and mental health, providing assistance can be as easy as tidying up their home or calling them every now and then. However, many seniors shy away from their struggles when on the phone to a loved one out of fear of bothering them.
If this is the case, it is important to monitor their welling and see if they do require home assistance. If you notice that they are not coping as well as they used to and are struggling with daily tasks, it might be a good idea to seriously consider the most responsive aged carers Wollongong has available.
Request help early
Caregiving is a big job and becomes harder as your loved ones grow older as their needs increase as time goes by. It is never a good idea to wait until an emergency situation occurs before enlisting help, because it then becomes very difficult to determine what kind of help is needed and when.
Any available and willing family member should put their hand out to help. It can be very difficult for one family member to provide all the assistance even with the help of in-home carers, so be sure to speak with your extended family and see who is ready to pitch in regardless of the size of their efforts!
Find a respite carer
Even family members assisting an elderly relative require respite assistance. Respite care is when you enlist a professional to step in and help out with your loved one so that you can take some much needed rest from what can be a huge responsibility.
They can help with all the tasks you may have been doing, including everything from driving your relative around, helping them with the groceries, cooking and much more.
Ensure they have healthy food at the ready
It's a sad fact that seniors are at risk of malnutrition. Unfortunately, this is largely because they often don't have the energy to shop for groceries and prepare their own meals. Therefore, it's important to ensure that they have healthy food at the ready when they need to eat but may not be up to eating themselves.
This may include shopping for fresh fruit and vegetables, doing their cooking for them when possible or even meal prepping for them at the start of the week so that they always have access to healthy, reheatable meals.
You have to take care of yourself, too
Caring for a loved one is a huge responsibility - no one ever said it wasn't. Unfortunately, many people who care for their elderly loved ones are at risk of burnout, especially if they are the sole caregiver and required to take on a lot of work.
Therefore, it's important that you do everything possible to look after yourself, whether it be continuing to enjoy the things you love about life, exercising, meditating, taking a new class etc.
And, as always, remember that respite assistance is available for the times when you simply need a day - or a week or more - to yourself.