5 ways to make sure you have a good camping trip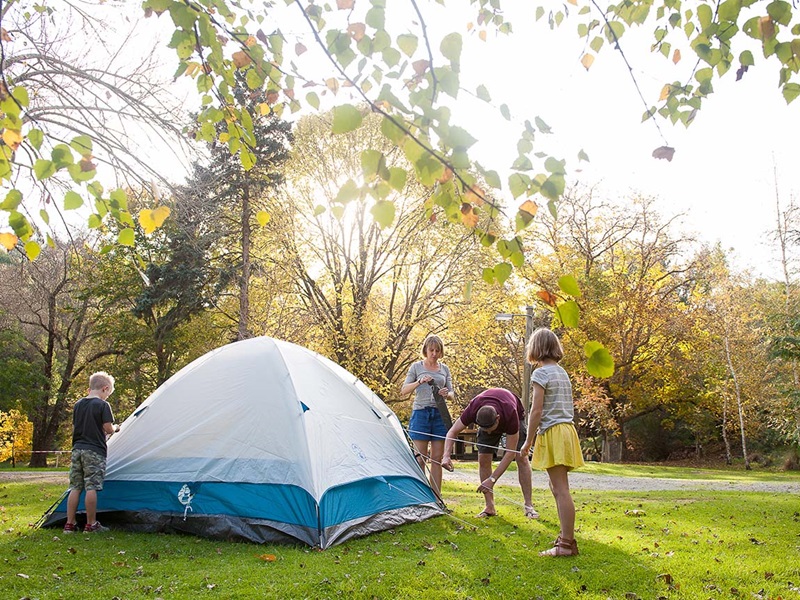 Going camping is something everyone enjoys when they want to get away from the hustle and bustle of metropolitan life and reconnect with nature. Being surrounded by trees, rivers and elaborate natural rock formations make camping in the wilderness a really worthwhile experience that rejuvenates your body, mind and soul.
Of course, you want to make sure your have a safe and relaxing time while camping. Since you'll be further removed from modern conveniences like police and hospitals, and internet access with digital blogs, you need to be a little more cautious – especially when you're in a small group and exposed to the elements.
Let's take a look at some important tips you should keep in mind to ensure that you have the best possible camping trip you can.


Invest in a good, large tent
The most common mistake first time campers make is that they underestimate how cold and uncomfortable camping can be when you're not adequately shielded from the elements. Tents come in many shapes and sizes to suit different periods of camping and levels of comfort desired.
When it comes to tents, you really get what you pay for. Something small and cheap isn't going to give you much room to sleep in or do things if it starts to rain heavily.
Investing in a large, strong tent will ensure that its resistant to the wind and won't flood with rainwater. Camping can be really unpleasant when the corners of your tent are soaked and you're huddling for warmth – don't cheap out!


Bring clothes for all weather
When you're camping you are more exposed to the elements and can't retreat inside an insulated or air-conditioned home. This means you're going to be relying on your clothing to regulate your temperature most of the time – so make sure you have both warm clothes for winter and loose clothes for summer.
It's a good idea to go shopping for thermal clothing like socks and undershirts that are designed to help your body retain heat – meaning you need less layers to stay warm.


Protect yourself from the elements
A lot of people forget that they can still get sunburnt while camping or get very sick from exposure. Make sure you invest in the appropriate care products like sunscreen so that you don't expose yourself. Ultraviolet like can penetrate through tree layers and are just as dangerous on overcast days – don't get complacent!


Be mindful of wildlife
Above all, you need to remember that you are a visitor to this environment and need to treat it with care and respect. If you see wildlife, observe and take photos – don't disturb or provoke them.
If you've got a hunting tag, then you obviously will need to follow the regulations around tracking and shooting game in Australia. Also, you should be mindful of poisonous insects and snakes.


Bring plenty of good food
Another common mistake people make when they go camping is that they don't bring enough food with them, or they only bring lots of snacks and nothing with good nutrition. Camping takes a lot of energy and if you're going to be doing outdoor activities like hiking, fishing or hunting you will want to have a full belly to fuel you.
Hearty soup cans from your local supermarket are always a reliable source of warm food that's easy to cook over an open fire or on a small gas cooker. Don't forget to pack coffee – enjoying a morning coffee by your tent is a really relaxing experience.
If you're a vaper, then enjoying your e-cig with a coffee e-juice flavour could also be equally enjoyable. You might look for e-juice flavours on a site to find the best option for you.