How to Choose the Best Driving Instructor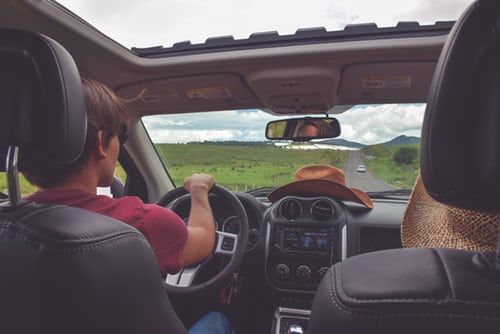 It's clear to everyone that there are more cars on the roads than ever. That means that future drivers have to learn to drive in more difficult conditions and be ready for more challenging tasks than it was the case before. On the other hand, various breakthroughs have made cars easier and more comfortable to drive and there are many new safety features in modern cars that can really be helpful. However, almost everything depends on the driver's skills.
That's why finding a good driving instructor is so important. It's vital you learn from a professional trainer, so that you can become a confident and responsible driver. The role of a driving instructor is not only to teach you how to operate a vehicle, but also to help you understand a range of driving-related issues, such as traffic laws, defence driving tactics and others. That's why we've prepared the following tips to help you chose the right person to guide you through the learning process.
Qualifications
The laws regulating the necessary qualifications for driving instructors differ around the world, but a good driving instructor must have a valid driver's licence and a driving instructor's licence. Only then can you know that they have undergone a special training to learn how to teach driving. They also need to have sufficient driving experience before they start teaching, so that they are rightfully confident in their skills, which they will later pass on to their students. There are written, practical and vision exams required for professional driving instructors and you shouldn't hesitate to ask for the documents proving their qualification and training.
Reputation
It would be great if you could get a recommendation from a friend of family member when it comes to your future driving instructor. However, if that's not possible, you need to turn to comments posted online by people who are happy to share their experience. Since most instructors and schools use their own websites to present themselves in the best possible light, you should look for independent sources, though they too can feature some false statements and made-up stories. So, ask your instructor for references and contact previous clients if you have any questions.
They have to be flexible
You may have thought you'd found your perfect instructor, but for some reason you're not happy with your cooperation. That's why it's important to be able to make a switch and opt for another instructor. Some forward-thinking Australian driving schools have that option and if you take EzLicence driving lessons, you'll be able to select a new instructor if you're not completely satisfied with your original choice.
Characteristics to look for
Needless to say, your instructor should be patient and never forget that you can't learn to drive after just one lesson. They should be able to pace the learning process to suit you and your abilities. Also, a great instructor is confident in their teaching and they praise their students for the effort and progress, but also point out where the room for improvement is.
Communication skills
Not every good driver can be a great instructor. Transferring knowledge requires a particular set of skills and communications skills are among the crucial ones. You want an instructor who can convey the information in a way you understand it, but since no two students learn in exactly the same way, your instructor should be able to find the one that's most effective in your case. As a rule, their instructions should be clear, relevant and deprived of all unnecessary information.
It's important to understand that once you pass your driving test, you actually take on a lot of responsibility. That's why it's important to have a great instructor, who can help you learn the basics and feel relatively comfortable behind the wheel. After that, it'll take you many years to become a truly great driver, but you'll know you're on the right track, partly thanks to your instructor.