Tips for planning perfect picnic for new years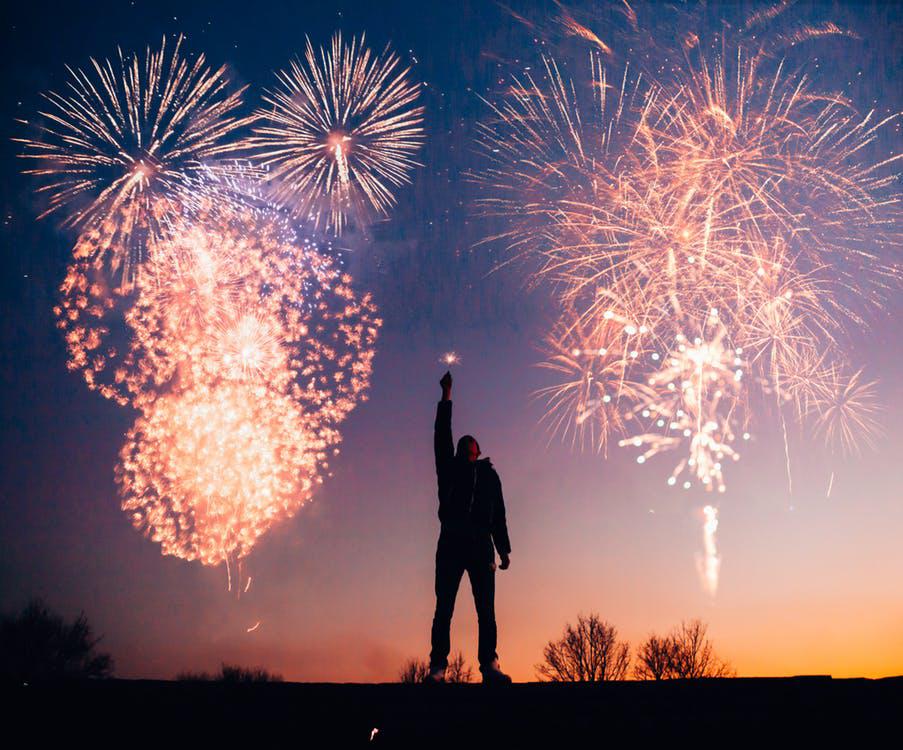 While welcoming new year's, there are many things one can plan to enjoy the Christmas and New Year's break. We all deserve a getaway after working for a good 12 months, but there are still a few of us who cannot afford a vacation or cannot afford to book a Sydney nye ticket. For all of the people not travelling this year, you can always go to any picnic spot near your town. That picnic spot should not always be a beach, it can be a good park near your place, a little upon the mountains near your place or any other good place that has a good view can work for a good cosy picnic. New year celebration is one of the most unforgettable event that could happen if completed propertly. In this article, we will provide various tips to make your new year a memorable one. A party night is often considered to be a good option but a planned picnic during new year holidays will give you the thrill of lifetime.
When planning a picnic, it is important to decide the picnic spot according to the people you are planning your picnic. Some of us will be planning it with our better half, some of us with the kids, some of us with our parents while the rest of us might want to go with our friends. Because when going with your girlfriend you would definitely like to go somewhere cosy and less crowded, with family or kids you would like to stay somewhere near the town as a safety precaution while with the friends you would like to go somewhere very happening and somewhere you can party and jam a little. Following are the tips to keep in mind when planning a picnic:
Picnic Basket:
The essential thing to pack when going on a picnic in the food basket. Your picnic basket should have enough food and snack for the people going with you. It should also have some variety that could serve everyone to taste on the table. While packing your food basket, pack things that can last the whole day and are easy to carry. You can pack fresh fruits, veggies, sandwiches and other munchies. If you are a tea or a coffee person, you can carry a thermos full of hot water and can later make tea or coffee with the instant sachets available in the market. Do not forget your water bottles, as these are the most important things to pack. This is a lot of things to pack, so you can always divide the things and can ask your friends or people you are going with bringing a few things with them.
Activities:
A picnic can be a little boring sometimes. Do not forget to pack your games with you. You can also pack a soccer ball, football or woolly ball and can always have fun playing with these things. Ludo, monopoly, cards, Uno and much other stuff can also be packed in order to have fun at the picnic. Furthermore, you can play musical competitions and arrange dance activities in order to further enhance your enjoyment level.
Pack Appropriate:
While packing for the picnic, try to pack every essential with you. When going to a beach, do pack a bathing suit, towel, toiletries. Whereas when you are going to a park, do not forget to pack a mosquito repellent, especially when you have kids along with you.
Pillows and bedsheets:
Try packing some pillows and bedsheets when going on a picnic. Pillows will help you to rest and enjoy your picnic properly. While bedsheets can be used on, the ground and you can rest on them. It will help you to get comfortable during your picnic.
Grilling Tips:
If you are planning to make your food at the spot, try carrying a griller with yourself. Try keeping freeze meat instead of the room temperature. Also, try carrying food with you, which is half ready and half raw.
First Aid kit:
Don't forget to take your first aid kit with you when going on a picnic, especially when you have kids with yourself. Your fist aid kids should have all the standard things like pain killers, anti-allergic, aid bands and etc. etc.
Disposable:
When going to the picnic, try to keep as much disposable stuff as possible so that it will not be a burden for you when you come back home. You will not have to worry about washing the dishes because if you use disposable cup and plates, you will not have to worry about it.
Garbage bags:
Try to carry a few garbage bags with yourself, so that when you are done with your fun, you clean up well cause that also our responsibility to clean the mess what we have created in the process. If you are going with your kids, ask them to help you in the cleaning as it can be good learning for them and will create a sense of responsibility in them.
Things not to take:
We have to talk about the things to take while going on a picnic, but now let us talk about the things not to take with you when going on a picnic. Avoid all the food items that do not last a day like mayo. Even if the weather is cold, it's is risky to take it, as I can spoil the other stuff as well.
Pack light, take the things along with you that are easy to carry and will not trouble you during the picnic. Try not to overpack things.
Try not to carry a lot of fluids with you as they are not easy to carry. Try carry as limited fluids as you can to avoid the hassle of them spoiling your picnic.
Conclusion
So the above mentioned are the tips that can help you during your picnic, but the most important thing that you can carry with yourself is your smile and a good. Don't forget that. You are going on a picnic to have a break from the routine of your life, taking all the stress with you will not help so try to leave all your stress behind when leaving for a picnic and you will definitely have a great time. For a good family or me-time, you can also switch off your cell phone for a little while just to avoid anything that can come in between your peace and enjoyment. Other than that you are good to go