Eight scholarships and grants for women to study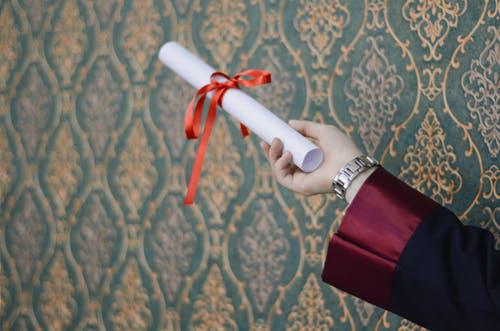 For those who believe that autumn is the best time to study, we suggest that you familiarize yourself with current opportunities. Grants and girls scholarships are offered to women in various fields of knowledge.


Fellowship of the American Association of Women in University Education (AAUW)
The AAUW scholarship to the United States University Master Program provides $18,000, for a doctoral program - $20,000, for postdoctoral studies - $30,000 per year. The allocated money can be spent on tuition, accommodation and maintenance of a minor child, as well as educational trips (not more than 10% of the amount). The scholarship can be obtained in the second year of study, and the association finances some graduates after returning home.
Conditions: the applicant must have the equivalent of an American bachelor's degree, and apply to the selected university before contacting the association. When selecting candidates, their academic performance, and how actively they showed themselves in the struggle for gender equality and women's education at home are taken into account. In this case, it is necessary to confirm knowledge of English with an ETS TOEFL certificate with a minimum result of 550 points in print, 213 for a computer test and 79 on the Internet.

Schlumberger Foundation Scholarship for Women Studying Abroad
The Foundation program enables women from developing countries to conduct their research in the field of natural sciences, engineering and technology at leading universities abroad. The scholarship covers the actual cost of studying abroad in the amount of up to $50,000 per year.
Conditions: at the time of application, candidates must already be students of any university abroad, studying for a PhD or postdoctoral program, or at least submit documents there, as well as have experience in teaching. In addition, candidates must have excellent academic performance and demonstrate their commitment to teaching and research, have leadership skills.

Post-graduate Scholarships in Japan for Women
At the end of October 2016, the Japan Women's Association will announce a new competition for applicants as part of the International Scholarship Program for women who are engaged in or would like to do independent research, as well as continue post-graduate education in Japan.
Conditions: To receive a scholarship from the Japan Women's Association, it is necessary to meet certain requirements. The applicant must not be a Japanese citizen, must have a scientific degree not lower than a bachelor's degree. The training or research plan proposed to the applicant must correspond to a program that will allow the applicant to increase his professional competence and gain a certain experience in Japan. The applicant must be accepted by the Japanese Institute, based on which he intends to receive training or conduct research been concerned.

Science and technology
Grants from the Christian Nussline-Volhard Foundation for Young Women Scientists with Children
Young women scientists of any nationality who receive a doctorate or master's degree at universities or research institutes in Germany can receive a grant to pay for the services of home assistants and additional costs for a child for up to 400 euros per month for one year. In some cases, the fund may extend payments for another year.
Conditions: fill in the application form and provide a letter of recommendation from the supervisor. Within 4-6 weeks, the contestants are called for a personal interview, after which the application is approved or rejected. Doctoral studies should continue for at least another year from the start of the scholarship. At the same time, the woman should cover the cost of housing and food by a salary or other scholarship. It is also assumed that relatives are already taking care of the children, or they go to kindergarten.
Grant program to support women entrepreneurs in computer technology at Anita Borg Institute
The Institute offers a grant of 7,000 euros for female students and post-graduate students over 18 years old, to pay for education, job change, individual and collective projects in the field of computer technology, as well as materials for training. An organization may also partially cover a large scholarship.
Conditions: fill out an online application on the project website and send a recommendation letter. Applications are accepted in English only.

Amelia Erhard Scholarship of Zonta International Foundation for Women Engineers and Scientists
$10,000 for a doctoral program in aerospace sciences and engineering at any university in the world.
Conditions: the applicant must be listed in a doctoral program. Grants are issued only if the term of study ends no earlier than April 2018. The results of the competition will be known in April 2017. The Foundation does not finance research of scientists who already have a doctorate.

Fellowship for women journalists
Draft International Reporting Project (IRP) from August 2016 accepting applications for scholarships from journalists covering the topic of women's rights and LGBT communities. Applications are accepted from journalists of various types of media, including print, online and broadcast media, photo and video journalists and blog authors. Of course, not only women but also men can apply for this scholarship; however, in Ukraine, it is the journalists who most often cover such problems.
Topics may include discrimination based on gender and orientation; human migration trafficking; early marriage the role of culture and religion; reproductive, sexual and maternal health; education; the impact of conflicts on marginal communities, etc.
Applications are reviewed on an ongoing basis.
The fund provides up to $4,000 to youth organizations whose activities are aimed at protecting the rights and improving the quality of life of young women and transgender people at the local, national, regional and international levels, as well as at creating and developing social feminist movements.

How to spend the first scholarship: advice from older students
If you entered the budget and received a scholarship, congratulations: you made money with your own mind!
There is an unwritten student tradition to celebrate the first scholarship. Some are advised to drink and take a walk. Like, the scholarship spent will attract similar payments in the future.

Useful Tips
Perhaps the first scholarship will be enough for you to celebrate. But if you are ready to approach this more pragmatically, use some tips from older students:
Think about what regular expenses are ahead of you, and how the scholarship money will participate in them. For example, you can plan to buy a travel card, top up your phone account, purchase gasoline (for those who are by car), and pay for utilities.
Start putting off on your journey. You can save some of the amounts on a monthly basis, or if you can afford to save scholarships on the card.
Beware of spontaneous purchases. Take your time spending. Think about how much you really need this or that thing.
Do not neglect accounting and money planning, despite the small amount. The correct attitude to money is justified at any level.
If you have to live on a scholarship, it is very important to identify priority spending. Find large chain stores where you can buy goods cheaper, and the study offers on sales and other profitable promotions.
Find out all the possibilities in your university, region, to increase the scholarship. In any educational field, for talented and responsible students, there are programs, grants, and other chances to earn money by studying.

Conclusion
Girl's education is the greatest need in today's world. Some students, especially girls, encourage themselves to buy items of clothing, cosmetics, gadgets. Someone buys tickets to the theatre and concerts. It's also considered good practice to present a present to parents from the first scholarship. It can be small gifts or goodies.