7 Ways a Virtual CFO Can Help You Grow Your Business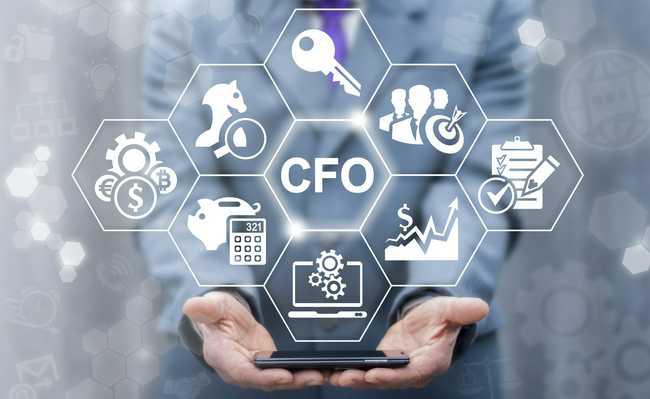 Owning a business is a lot like a juggling act — even the best performers drop a ball every now and then. Trying to balance every aspect of ownership is tough, bringing multitasking to a near-impossible level.  
The financial responsibility alone is enough to throw you off course. The added impact of COVID-19 leaves many business owners struggling financially, wondering where to turn for expert advice. 
The good news? Modern problems now have modern solutions, and online financial help is possible with a virtual CFO (VCFO). 
The internet gives businesses the ability to streamline operations, including finances. Consulting a virtual CFO for financial expertise is not only convenient, but it can help bring your business to the next level. 
Here are seven ways virtual CFOs can help grow your business: 
1. Flexible Communication 
Have a question? Need advice? Found an issue? Your virtual CFO is just a click away. 
The beauty of utilising virtual financial experts is the ease in which you can schedule a meeting. There's no need to find a location for an in-person appointment (unless you want to, of course). Skype Zoom or any other online meeting platform is all you need to help keep your finances in check. 
2. Vital Strategic Advice  
Moving forward with new business ideas can be daunting, especially if you're unsure about the financial risks. Consulting with your VCFO gives you the confidence needed to take your plans to the next level. 
Since the VCFO is there to guide you in the right direction, you won't waste time and effort working on the wrong project, focusing instead on profitable opportunities. A virtual CFO is your professional soundboard — take advantage of all advice they have to offer. 
3. Cloud-Based Advantages 
Cloud computing has become essential to small businesses. Cloud systems provide the ability to share documents, accounts, and other resources with anyone who has an internet connection. You can access essential data from any device, including phones, tablets, and computers. 
Using cloud-based systems for your business allows the virtual CFO to access your accounts anytime, anywhere — allowing for quick resolutions to any issues that arise. Being able to address problems in real-time, instead of encountering them later, saves a lot of time, money, and frustration. 
4. Complex Questions Answered 
Trying to navigate all the different financial aspects of your business can be downright confusing. Profit margins, pricing, costing, accounting, reporting — they all come with questions you may not be able to answer. That's where a virtual CFO comes in. The VCFO is your go-to source for interpretations and reports that are easy to understand. 
5. Fast Reporting and Accounting
No need to wait for critical financial information — it's ready when you are. The virtual CFO is there to make sure you understand reports and offer advice based on the conclusions. You'll be able to talk to your VCFO about "big picture" goals, KPIs (Key Performance Indicators), profit opportunities, cost-effective funding, overall performance, and other essential aspects of business management.
The virtual CFO is also there to assist with accounting, banking and budgeting. They're able to provide you with accurate profit and cash flow information, allowing you to determine the areas in which you're able to spend money. 
6. Effective Training 
An added advantage of consulting a virtual CFO is the training and coaching they bring to your employees. Your team works hard to build success and bringing in an experienced financial guru will only help drive profits. Their expertise will help improve and execute successful business strategies. 
7. Peace of Mind 
Running a business takes a lot of time and effort and having support — whether in-person or virtual — makes all the difference. Knowing you have strong financial expertise at your fingertips alleviates a ton of stress, allowing you to focus on other important aspects of your business. 
Is a Virtual CFO Right for Your Business?
So, is a virtual cfo the right option for you? If any of the above points resonate, it might be worth considering.  Having valuable input from experienced financial professionals helps improve productivity, business management, and, of course, profits. If your business's financial goals need a little boost, a virtual CFO might be the solution you didn't know you needed.