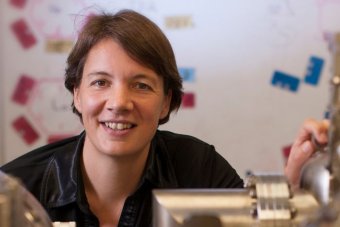 Wouldn't it be great if more of our fantastic women scientists, innovators and inventors were as recognised as reality TV celebrities or sports stars?
It's an exciting time for women in STEM - all Australians were inspired by the naming of Quantum Physicist, Professor Michelle Simmons as our 2018 Australian of the Year.
More women will now have the opportunity to become role models in science, technology, engineering and mathematics (STEM) fields thanks to an expansion of the popular Superstars of STEM program announced today.
The Government will double the number of women participating in the Superstars of STEM from 30 to 60 and extend the program for another four years.
Operated by Science & Technology Australia, the program addresses a key national challenge: how to inspire more girls and women to pursue STEM studies and careers, and make the best use of their knowledge and skills as researchers, engineers, innovators and entrepreneurs.
In 2016, the program provided media training, mentoring and networking for 30 STEM professionals from around the country.
The Superstars are regular guests on local and national media and have been the keynote speakers at major national and international events – inspiring many young women to follow in their footsteps.
Organisations involved in Superstars of STEM have also made commitments to improving gender equity across the board and taken steps including expanding carers leave and changing recruitment and promotion processes.
Minister for Jobs and Innovation, Michaelia Cash said the visibility of the Superstars had been key to the program's success.
"Visible role models are absolutely vital in overcoming the gender gap in the STEM fields," Minister Cash said.
"We are proud to support the Superstars of STEM program which is showcasing the incredible range of exciting careers in STEM – in research, education, industry, government and the wider community.
"We need to recognise, celebrate and promote our female scientists, engineers and innovators – women like the 2018 Australian of the Year Professor Michelle Simmons."