Unlock the Power of User Experience From Design Principles to Course Options
Written by

Modern Australian
User Experience (UX) courses are an invaluable resource for anyone looking to gain the skills and knowledge necessary to create a successful digital product, website or application. UX courses offer an in-depth look at the design process and provide students with a comprehensive understanding of user research, usability testing, interface design and more. Furthermore, these courses also equip students with the tools needed to create user-friendly products that meet customer needs. With the help of UX courses, professionals in any field can gain a competitive edge by understanding how to effectively design digital products that enhance user experiences.
Overview of UX Design Principles
UX Design Principles are the guiding rules and standards that designers use to create user-friendly and aesthetically pleasing experiences for their products. They consider the user's needs and wants while also taking into account business objectives. UX Design Principles help guide designers to create a positive experience for users while still achieving their desired goals.
The first principle of UX design is usability. Usability focuses on creating an interface that is easy to use, efficient, and enjoyable for the user. This includes designing clear navigation paths, providing helpful feedback when errors occur, and making sure the layout looks appealing so users don't get lost or confused. Additionally, usability should be tested with actual users before launching a product to ensure it meets their needs. 
The second principle of UX design is accessibility. Accessibility focuses on ensuring everyone can access your product regardless of physical or cognitive limitations they may have such as low vision or hearing impairments. This includes providing alternative text descriptions for images, making sure buttons are large enough for those with dexterity limitations to click on easily, avoiding colours that may confuse people with colour blindness, etc.
Benefits of Taking UX Courses
The field of user experience (UX) has grown significantly in recent years. As a result, many professionals are looking to advance their skillset and become more knowledgeable about UX. Taking a UX course can provide several benefits, from increasing your understanding of the field to opening up future job opportunities. 
One major benefit of taking UX courses is gaining an in-depth understanding of the design process. Courses cover topics such as user research and usability testing, which can help you create better designs for your projects. You'll also develop an appreciation for the importance of creating meaningful experiences for users by focusing on their needs and preferences.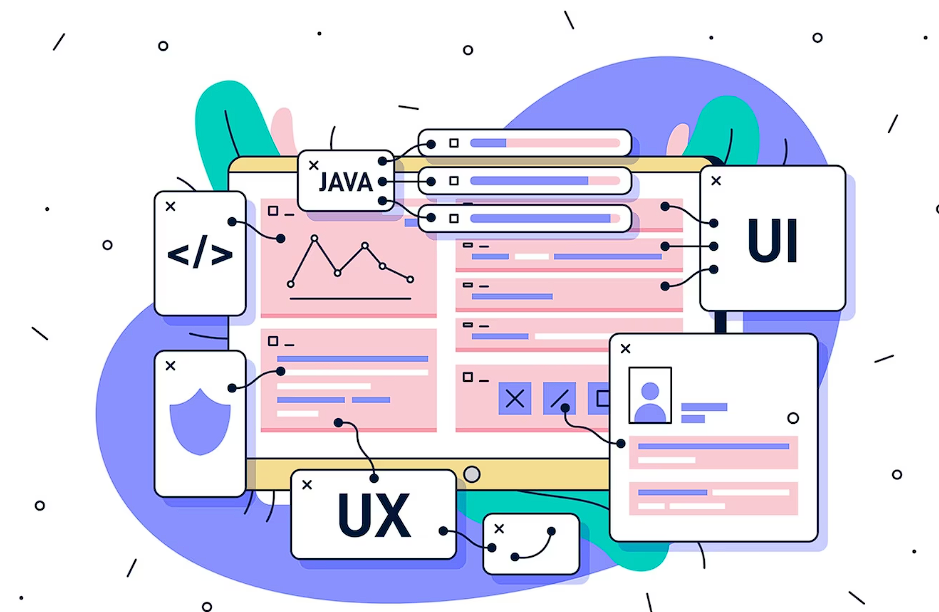 Types of UX Courses
UX Courses are a great way to learn how to design user-friendly products and websites. They can help you gain the skills necessary to create successful customer experiences. UX courses cover a wide range of topics, from understanding the basics of user experience design to advanced methods for creating engaging user interfaces. Let's take a look at the different types of UX courses available today.
Introduction to User Experience Design: This type, of course, is perfect for beginners who want an overview of UX concepts and principles. It covers topics such as usability testing, wireframing, prototyping, and interface design techniques. You'll also learn about user research methods and tools for gathering data about customer needs and behaviours.
Interaction Design: If you're interested in creating engaging user interfaces, this type, of course, is ideal for you. It focuses on designing web applications and mobile devices, including creating interactive elements like buttons or menus that make it easy for users to navigate your site or app. You'll also gain skills in visual design principles that will help you craft visually appealing designs that stand out from the crowd. 
3 Usability Testing: Usability testing is essential for ensuring your product meets customer expectations by making sure it functions properly and provides an optimal experience.
Conclusion
UX courses provide a great way for designers to learn the skills and techniques needed to create effective user experiences. They teach students how to understand the user's needs and design around those needs, creating products that are both visually appealing and easy to use. By taking UX courses, designers can gain invaluable insight into user experience design principles and practices, setting them up for success in their future projects.