Top 9 Clothing Items to Spice up Your Summer Wardrobe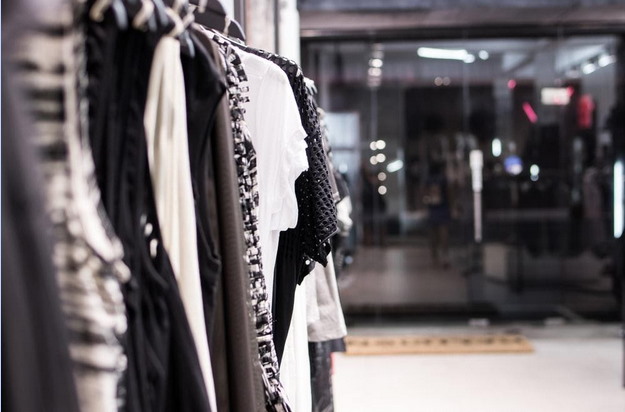 After staying indoors for so long due to the ongoing pandemic, it is time to loosen up a bit and get ready to embrace the summer with the right clothing items in your wardrobe. This summer is all about you, and you want to make sure that you stand out, turn your vibe on, and stay stress-free during the hot season.
Understandably, you might have gotten a bit depressed about the current state of the world, constantly wondering where we are heading to. Similar thoughts must have been drifting to the state of your closet as well. How many pairs of jeans and shorts are too many?
Does that Bodycon Dress still fit you? For sure, no one can tell you what you should wear and what you should skip for now. Here are a few suggestions if you are looking for things to spice up in your wardrobe. Yes, you need to add a Maxi Dress and those pair of leggings to your summer wardrobe.
Besides, the objective should be to keep yourself comfortable while maintaining your individuality by styling up the way you think is best. Nonetheless, investments in a breezy summer dress, white sneakers, and a black chic leather jacket will surely pay off.
Let us proceed to the question about what you should wear this summer, given-below is a list of 9 summer clothing items that you ought to add to your summer wardrobe this summer.


White High-Rise Jeans
Trust us when we tell you that everyone needs to have a nice addition of a pair of high-rise white jeans that you can easily match up with nearly all sorts of shirts, blouses, tank-tops, and t-shirts. If you want to go hip, vibrant, and trendy, we recommend putting on a graphic tee to match the high-rise jeans and chic sandals.
Easy-Wrap Midi Dress
No summer is complete without a breezy midi dress, especially when we hot that time of summer when the temperature is extremely high. You can pair your midi dress with the perfect sandals, wedges, and even a pair of white sneakers. Put on a straw hat, grab your tote, and you are all set to go!
Jumpsuit – Wide-Legged & Short Sleeved
You need a jumpsuit of your choice to spice up your summer wardrobe. To create the perfect one-and-done style, you can step up your dressing game this summer with a wide-legged and short-sleeved jumpsuit. Pair it up with the perfect heels, or if you are a sneaker-person, wear those white sneakers and get going!



White T-Shirt
We know that t-shirts are easy, simple, and boring. Nonetheless, you still need a couple of those for your summer wardrobe. The best thing about white t-shirts is that they can go with nearly anything – a mini-skirt, a pair of cargo trousers, studded shorts, or simple capri pants.
Nothing can go wrong with a white t-shirt this summer!
Mid-Length Jeans Shorts
How about trying out the trendy mid-length shorts? Not only are these a universal favourite for many women, but they are also extremely comfortable and can be paired up with nearly everything. Are you planning a night out with your girls? Pair your mid-length jeans shorts up with a vibrant tank top, get your cross-body bag, and enjoy the party!
Black Leather (Biker) Jacket
The faux black leather jacket will give you a hot, badass, cool, and hip vibe when you hit the street. It will make you instantly stand out from the crowd and turn heads due to its versatility. You can rock anything underneath, a white t-shirt or a pair of black jeans. Take the jacket with you while wearing a breezy floral dress on an evening out with your friends.
Two-Strap Sandals
Summer is the perfect time to give your feet some rest and let them ease out in a pair of chic two-strapped sandals. You can rock your sandals with nearly all kinds of dress codes. Did you know that by wearing a pair of two-strap sandals, your legs will appear longer while giving you an ultimately longer and classy look?
Tote
How could we forget the importance of carrying a tote bag in summer? You need to stay hydrated, keep your sunscreen with you, besides many other things. Carrying a tote is extremely useful when you are hitting the beach in the summer.
You will have your wallet, favourite book, phone, water bottle, and sunscreen with you at all times while you look comfy and chic carrying the tote bag.
White Sneakers
Lastly, we have a pair of sneakers on our list of 9 clothing items that all women need to have this summer. Nothing can go wrong with a pair of white sneakers. You can rock them with nearly everything while they keep your feet comfy and fresh. Do you need to run a quick errand? No worries! Just get your white sneakers on and get going.