Reasons For Trying Porcelain Veneers For A Beautiful Smile
Written by

NewsServices.com
Many patients are not aware of the dental veneers. They just want to undergo any procedure that can help them in getting a brighter and beautiful smile. Actually, Porcelain veneers are thin shells that are custom-made of tooth-coloured porcelain and are placed on the front surface of the tooth.
It is a cosmetic dentistry option that has become popular among patients looking for improved smiles and self-confidence. Unfortunately, some patients are not lucky enough to have healthy teeth. But, they are blessed with dental veneers that not only help in giving them a beautiful smile, but also protect their teeth from wear and tear over many years.
Whether you are a man or woman, young or old, these veneers can be the best option to correct various teeth imperfections. Please have a look at some of the effective points that encourage patients to choose porcelain veneers to get their dream smile.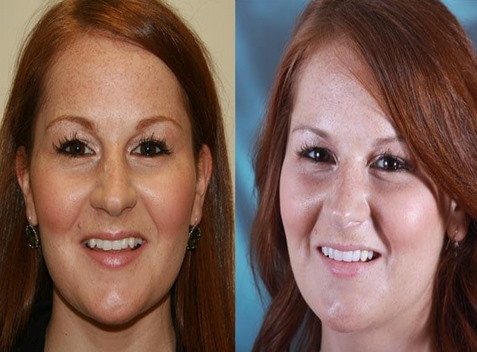 Resistant to stains
These veneers are the best choice if you are looking for a treatment that is resistant to stains. The porcelain process undergoes in the lab that makes it stay whiter and longer. Along with it, you are advised to avoid foods and drinks that can cause stains. These include coffee, red wine, blueberries, etc., which can slowly take away the whiteness of your teeth.
Highly durable
No matter what dental procedure you choose for your dental problem, you always hope for enjoying the results for a lifetime. This concept is completely true with porcelain veneers. They allow your teeth to last and look great for many years. Moreover, porcelain has a longer shelf life than other veneer materials. These veneers can last for 10-15 years or even more than other types of veneers.
Cover stained or discoloured teeth
We have learned earlier that these veneers are stain-resistant. If you are dealing with stained or discoloured teeth for many years, there are high chances that professional teeth whitening treatment may not work effectively. In this situation, dental veneers are an excellent option for your stubborn teeth. They enable you to get a new and refreshed smile that you always wanted.
Best alternative to braces
Porcelain veneers are not the best option for improving the appearance of your smile, but they are also effective for closing gaps between the teeth and correcting misaligned teeth. It is a quick and less painful treatment for these tooth imperfections as compared to adult braces that take a lot of time and patience.
Strengthen a chipped tooth
Even if you have a minor crack or chip in your tooth, they can damage your entire tooth over time and affect your dental health. These veneers can help in repairing your cracked or chipped tooth quickly. It just requires a single veneer that will be placed over the damaged tooth and will improve the appearance of your smile.
Look like natural teeth
Another one of the main reasons for preferring these veneers is their ability to match the natural teeth's colour, shade, and shape. Hence, these veneers ensure to give your dream smile with natural results.
Porcelain veneers provide you with a great way to transform your smile entirely in no time. Choose one from several shades and get a natural-looking smile.