How do some footballers keep playing their 40s (or beyond)?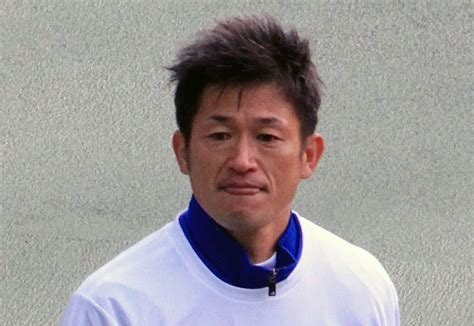 Football is a sport that demands huge sacrifices of those who want to be successful. From the age of around 10, players have to start taking their diet and training regimes incredibly seriously in order to reach the top.
If you've got the talent and the commitment to make all those sacrifices, you're rewarded with a career that for the majority, ends at 35-years-old. For those who suffer a lot of injuries, it can end even sooner.
With all that in mind, it is remarkable to know that some footballers manage to keep playing at professional level beyond the age of 40. Some of the most prominent examples include Ryan Giggs at Manchester United, and Brazilian legend Rivaldo.


What does it take to breach 40?


There are a few different ways for a player to ensure they extend their career beyond that of their teammates and opponents. One inescapable factor is luck. If you manage to go your whole career without being on the end of a rough challenge or landing awkwardly on a knee, then you've been lucky. Some wonderful talents have had their time on the pitch cut short because of damaged knee ligaments which refuse to heal properly.
In terms of factors that are in the player's hands, extremely disciplined nutrition is paramount. You don't hear of players who are 40 and enjoy a drink or two each weekend. This was shown recently by Cristiano Ronaldo's decision to move two bottles of Coca Cola that had been placed in front of him as sponsorship at a press conference, and then encourage the waiting press to drink water.
Ryan Giggs played for Manchester United for his entire career, finally retiring at the age of 40. It's one thing to reach 40, but to reach 40 whilst playing for one of the best teams in the world is remarkable. The reason for his long career was yoga. He referred to yoga as his 'fountain of youth', admitting that he wouldn't have come close to that many appearances without it. Giggs struggled with injuries early in his career, and after being forced out of a Champions League tie because of injury, he decided to do everything he could to maintain and enhance his fitness.
Another prominent player who had a long career is Rivaldo. Championed as one of Brazil's greatest ever goal scorers, he scored 35 international goals in 74 appearances for the national team. In terms of his club career, he racked up 293 goals in 553 appearances. He is mostly remembered for his 86 goals whilst playing for Barcelona.
Rivaldo's health habits are not widely known about, but the secret to his long career appears to have been dropping down a level competitively as he got older. After leaving AEK Athens in 2008, he played for less competitive teams such as Bunyodkor and Kabuscorp until his retirement in 2015.
Other mentions should be given to players like Ze Roberto who retired age 43, Aleksander Duric at 44, and Sir Stanley Matthews who didn't stop playing until he was 50.


The Outlier, King Kazu


One player who perhaps isn't as well known as the others as Kazuyoshi Miura, but he blows them all out the water when it comes to longevity. This Japanese footballer is still going at the age of 54. Turning out for Yokohama FC, King Kazu as he is affectionately known, began his professional career back in 1986.
He has broken numerous records for being the oldest outfield player in professional football, and he doesn't seem to be showing any signs of stopping. After spells in Brazil, Italy, Croatia and Australia, Miura has spent the last 16 years playing for Yokohama FC in his native Japan.
There are many reasons for the remarkable length Miura's career. Paramount is his commitment to keeping fit. Every year he does personal training the Asia-Pacific in order to recharge and make sure he is at peak fitness before a new season. He leads a very calm lifestyle away from the pitch with his family.
It is one thing keeping fit, but it is another to be offered regular contract extensions. The club have to decide that the player is worth continually paying money to. Given Miura's reputation as the oldest professional outfield player, he now holds immense commercial value to the club and the Japanese second division.
He doesn't play very regularly any more because of his age, but he still makes big headlines every time he signs a new contract or scores a goal. This elevates the public attention on his club and Japanese football as a whole. When he eventually does decide to call it a day, expect the news to make headlines all over the world.
To conclude, no footballer is going to keep playing into their 40s without putting extreme levels of thought and effort into their diet and physical training regimes. Beyond that, they have to hope they never suffer a complex knee injury or a broken leg. It is also clearly a good idea to play a large part of your career in less competitive leagues outside of Europe where the intensity and the scrutiny is reduced. With all those factors combined, perhaps one day someone will break King Kazu's record.


Euan Burns is a features editor at Origym Centre of Excellence, which provides high-quality personal training courses and packages.