The Oral Connection Of Stroke: How To Minimise Stroke Risks Through Your Mouth
Written by

NewsServices.com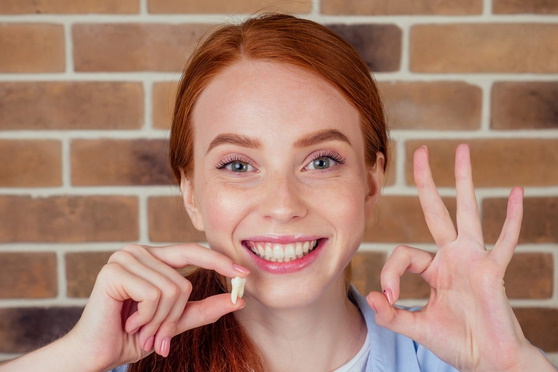 According to the World Health Organisation, stroke is the second leading cause of death around the globe. The WHO data reveals that more than 6 million people lost their lives to stroke in 2019, and various studies confirm that the numbers are going up every year. Do you know that your oral health has a crucial connection to stroke risks?  

Dentist Sydney always promote the message of good oral hygiene and health to minimise the risks of stroke, diabetes, Alzheimer's disease, heart disease, and other general health issues. Let's break down the oral connection of stroke to help you learn the importance of oral health. 
What Is Stroke? 

It is important to know what causes stroke as it can help you understand the risks associated with it. Two types of strokes are generally reported in patients. First, a blood clot forms in the blood vessels to the patient's brain and cuts the oxygen supply. Second, a blood vessel in the brain bursts leading to internal bleeding, damage to brain cells, and an insufficient oxygen supply to the brain.  

The common physical signs of stroke include arm weakness, dropping of face, and impaired or slurred speech. In many cases, people experience minor strokes before the actual stroke, but most fail to identify these signs.  

Though stroke can occur to anyone, some categories have high risks to it. And this includes people above 65 years and people who have poor lifestyle choices, including smoking, obesity, sedentary lifestyle, and more. These lifestyle habits and issues can increase blood pressure, diabetes, and cholesterol leading to stroke. Several recent studies confirm that poor oral health can also increase the risks of stroke.  

The Gum Disease Effect Of Stroke 

Gum disease is a severe oral health condition that mainly starts due to poor oral hygiene and health. Redness, inflammation, and infection of gums are the primary signs of the disease. This is primarily due to the overgrowth of mouth bacteria. If you have gum disease but fail to check it, the disease can advance and lead to teeth loss. Importantly, you can prevent gum disease with good oral hygiene and regular dental check-ups.  

Now, let's discuss how gum disease connects to stroke. The overgrowth of bacteria in the mouth and the associated infection can enter the bloodstream to cause inflammation in the blood. This can lead to clots in the blood vessels, leading to stroke. 

It is yet to confirm whether the oral infection causes inflammation in the blood leading to stroke or the other way around. However, every researcher agrees that there is a link between gum disease and stroke. Additionally, various other researchers confirm that the inflammation due to gum disease can cause and worsen Alzheimer's disease, diabetes, and certain cancer types.  

Ensure Excellent Oral Health For Your Overall Health 

Since several millions of people are affected by gum disease and stroke every year, it is crucial to minimise the risks of both with excellent oral hygiene. The patients who survived stroke also should ensure excellent oral hygiene to minimise various general and oral health issues. 

Brush at least two times a day, floss daily, thoroughly rinse the mouth after every meal, and have a balanced diet. Ensure that you don't miss your regular dental visit schedules. Certain sacrifices and extra efforts can guarantee you a healthy and active lifestyle.