Tips for Women of Every Age: How to Stay Healthy and Fit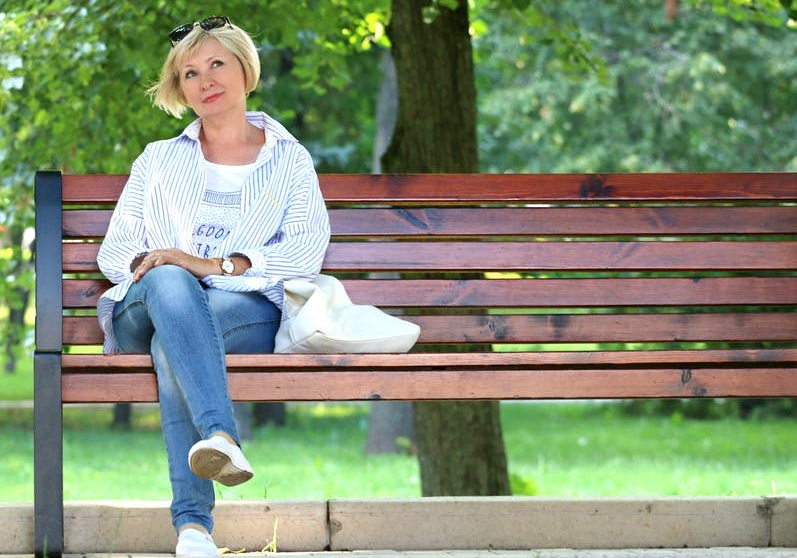 As we women age and grow old, our lives change from decade to decade. We're struggling with college in our 20s, we're trying to balance family and career through 30s and 40s and we're saving for retirement in 40s and 50s. But, it's not just our priorities that change! Our bodies go through various health changes that all require appropriate care. So, if you want to stay healthy and sexy throughout your life, here's what you need to do.


The wild 20s
One of the most important things to keep an eye on during this period of life is STDs. The human papillomavirus or HPV is most common amongst women in their late teens and early 20s and it can cause many reproductive system complications including cervical cancer. So, make sure to practice safe sex, get tested regularly and even get an HPV vaccine. Another health concern common with young women is skin conditions. Avoid tanning beds and use sunscreen when going to the beach!


The tiring 30s
At this time, most women start to experience muscle loss, so hitting weights is a must if you want to stay fit, sexy and healthy. Lifting exercises also build bone density and control your weight. Another thing that can ruin your health during this life stage is stress. 30s can be super stressful, especially if you're juggling your career, kids and family life. Chronic stress can wreak havoc in your body and greatly affect your immune system causing various diseases. So, make sure to set aside some 'me-time', practice meditation and regularly pamper yourself!


The busy 40s
At this time, maintaining a healthy weight is very important. You will notice that your metabolism isn't what it used to be and you'll struggle to retain that effortless figure of your 20s and 30s. This is also the time when perimenopause starts to show its first signs, which can cause additional weight gain. That's why making healthy food choices should be your priority. Also, you might notice a few fine lines and wrinkles on your face. Boost your skincare to ban these lines and blemishes and find a good moisturizer to keep your skin firm and elastic.


The risky 50s
One of the most important things to pay attention to in your 50s is your hormones. If you can, try to reduce your use of hormone therapy to avoid finding yourself in a uterine and breast cancer risk group. This is also the time to have more frequent doctor check-ups and maybe find a good yoga studio to keep you fit and Zen.


The super 60s
A huge number of women over 60 live alone and have very little social interaction a day. So, make sure to stay socially active to avoid loneliness and depression which can have a negative effect on both your mental and physical health! Today, there are affordable aged care facilities that offer all sorts of group activities and fun happenings to keep your body active and your mind sharp. These are great both for healthy women and those with any type of health issues since they have around-the-clock care and experienced experts that will ensure you're in top shape!


The careless 70s
Live in 70 and older changes drastically. One of the best things you can do to have healthy, fit and fun senior years is to stay active as much as possible—both mentally and physically. Light walks, stretches and balance exercises are all you need to stay healthy and fit. However, keeping a positive mental outlook is also very important if you want to keep healthy and happy.
As our bodies change with age, we must tweak our habits and pay more attention to our health. However, being responsible, eating right, staying active and social and trusting your doctors will ensure you have a healthy life no matter your age!