The Right Choice For A Holiday Rental Accommodation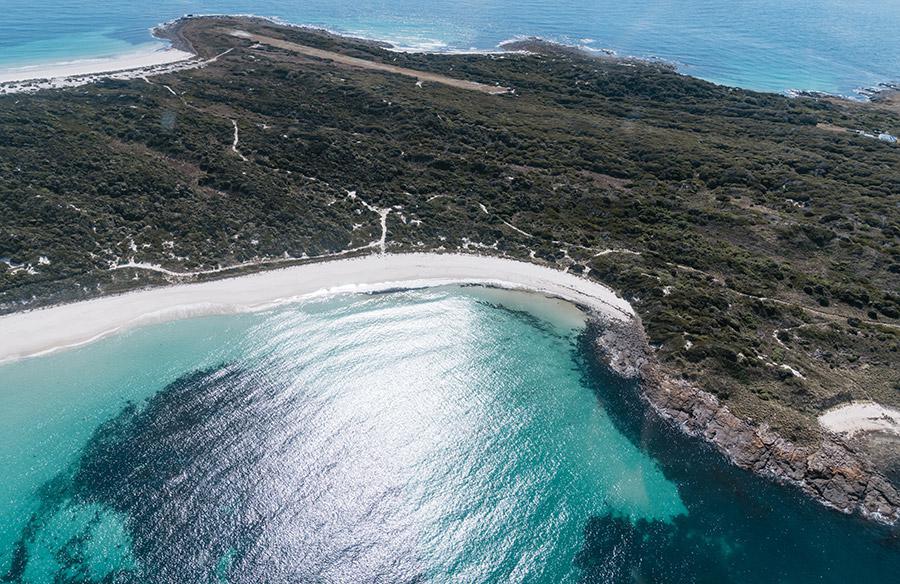 When people think of Tasmania, they seldom think of an attractive vacation destination. Most people's first association with this island is the infamous Tasmanian Devil, the marsupial popularized in Looney Tunes cartoons.
However, this little state just off Australia's coast has much more to offer than a glimpse at this curious animal. Its rich history is only one of the many fascinating reasons to visit it and experience the trip of a lifetime.
Although named after its first European discoverer Abel Tasman, in the native language of the Aboriginal peoples of this island, its original name is lutruwita. Contrary to popular belief, this state does not encompass just the main island but 334 other islands surrounding it! Click on this link to discover more: https://www.britannica.com/place/Tasmania
A green gem in the middle of the ocean
While there is not much of it, most of the land on Tasmania consists of protected areas such as World Heritage Sites and national parks. They cover almost 42 percent of the entire area of the island and are dedicated to protecting all of it. Indeed, Tasmania was the birthplace of the first-ever environmental, political party on the globe. Impressive, right?
It is precise because of its natural beauty that this Australian island attracts many tourists. For those who love hiking and other nature-based sports, Tasmania is heaven on Earth. Within the island, sports like cricket, rugby, and football are prevalent, as well as tennis as part of the annual Australian Open Tournament.
Even though Tasmania is located not so far from the coast of Australia, its climate differs a lot in comparison. Namely, unlike the rest of the continent, this island has considerably cooler weather and experiences all four seasons throughout the year. Snow is a common occurrence on the Tasmanian mountains during the winter, and this area is usually devoid of bushfires that characterize the rest of the continent.
A fun fact about this island is that up until the start of the 19th centuries there were no domesticated dogs in the entire area! In fact, it was the last place in Australia to get them introduced into the local fauna, which revolutionized the way Aboriginal people hunted emus and kangaroos. Some sources claim that dogs were more important to the lives of indigenous people than guns.
One of the cornerstones of Tasmanian culture is its cuisine. Although Australian wine is world-famous, Tasmania should not be overlooked when it comes to wine production. Indeed, the different climate allows for some distinct flavors and profiles that can't be found in the rest of the repertoire.
Regarding food, the citizens of this lovely island enjoy a predominantly seafood-based diet, with plenty of crayfish, salmon, and oysters, both wild and farmed. Additionally, dairy products are a staple of Tasmanian cuisine, with numerous boutiques for cheeses strewn around the area. Find out about some of its classic dishes here.
By this time, we have most likely persuaded you to pay a visit to this fantastic island and to experience all it has to offer. But how do you get there and, more importantly, where do you stay when you arrive? Well, lucky for you, we have some options to offer you. Stay with us as we present you with a shortlist of why holiday rental accommodations are the right choice.
Benefits of renting your holiday accommodation
Hotels have mainly been the first choice for anyone planning a vacation in the past century. And after all, why not? With large franchises of some built everywhere worldwide, it is a convenient and low-maintenance approach to picking out a place to stay. It frees up time to plan other activities in the location you are visiting.
However, recently, staying at a hotel has become an increasingly expensive option. Sure, you often get amenities such as breakfast buffets, wake-up calls, and daily maid service, but is it worth the steep price? That is why many these days opt for renting their holiday accommodation.
This has never been easier! With multiple apps and websites to choose from, deciding to stay at private housing certainly has its perks over hotel rooms. That way, you get to enjoy your privacy in a way that is not afforded in a hotel. Having an entire house or apartment to yourself means no noisy neighbors and busy hallways that wake you up at all times of the night.
Moreover, while breakfast buffets sound impressive, they can be a dangerous gamble for those traveling with food allergies. You never know what exactly is in the food or if it was correctly handled. In private accommodation, you do not have to worry about that. The kitchen is there at your convenience, and you can prepare whatever suits your tastes best.
When booking a hotel stay, the cheapest way to get by is with individual hotel rooms. These can be quite cramped and, if you are staying with a family, very impractical. The advantage of securing a rental is for the same price in a hotel; you also get common areas such as furnished living rooms, patios, gardens, and even beach access.
Furthermore, amenities that in hotels would likely cost you extra and add on to your already high bill usually come included in the rent for your private housing. Enjoy things like WiFi, gyms, hot tubs, cable TV, and even books and towels, all for free!
Lastly, luxury accommodation such as Saffire in Tasmania also offers packages that combine your rental with organized tours of the island to help you experience its beauty to the fullest. This can be a considerable perk as it allows locals to show you all the unique sides of your vacation spot and help you avoid tourist traps.
Final thoughts on the matter
Tasmania is not a location you should miss out on. This exotic land has a lot to show you, and its history and culture are genuinely one of a kind. So, do not keep it waiting. Book a flight, rent your housing, and start your adventure!