Biggest Mistakes Made When Planning a Vacation
Written by

Brigitte Evans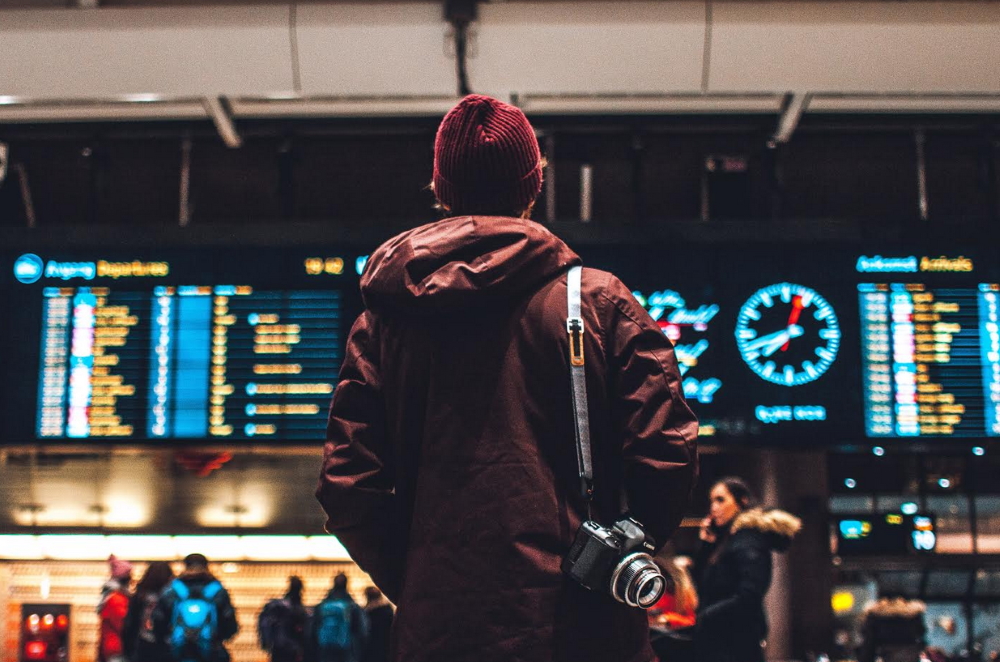 Traveling can be a transformative and life-changing experience, but it can also be incredibly stressful and demanding, as regardless of how prepared you are, some things are bound to go unexpectedly along the way. However, if you learn about the most common traps travelers fall into, you might just become a smarter and more mindful traveler yourself. So, here are some of the most common mistakes people make when planning a vacation, as well as some tips on how to avoid them in order to enjoy your travels to the fullest:

Not doing research beforehand
Many people make the mistake of being too carefree about the places and attractions they want to visit, assuming that they'll automatically know what to do and where to go once they arrive. But not only will not having a loose plan make your travels more stressful and time-consuming, you may also never end up finding those hidden gems and lesser known yet absolutely breathtaking spots if you don't research your destination in advance. As some hotels and attractions aren't exactly as they present themselves online, it also pays to read customer reviews and personal experiences before you make your decision, to ensure your travels are as pleasurable as possible. Even if you're not a fan of history, it would also be a good idea to read up on the historical facts about your destination, as it will help you understand the culture and the people better, while making your trip that much more interesting.

Relying too much on technology
We are so used to the comfort and convenience of constantly being connected that we tend to assume the Internet is something we can use anytime, anywhere. However, that may not always be the case. More often than not, you won't be able to find a secure Wi-Fi connection as soon as you arrive, leading to inconveniences such as missed bus connections or the inability to find directions. That is why it's always best to keep printed instructions with you before you depart, as well as a physical map, just in case you need a backup. What's more, relying on your phone to check the time and make sure you're on schedule may not be so practical when your hands are busy handling luggage. Instead, it might be better to
visit
japanese watches online
and find a useful timepiece that will be much more beneficial.

Not buying travel insurance
Although it might be obvious to some, one of the biggest mistakes people often make when traveling is skipping on travel insurance, likely due to the additional cost or the optimism of thinking nothing can ever go wrong. However, it's nearly impossible to predict what can come up during your travels, whether it's a security hazard that requires you to avoid a certain area or country, or a new opportunity that leads you to another destination. That is why it's always a good idea to get a great travel insurance policy before you set off on your vacation, and avoid losing money when you miss a flight or can't make a connection. Apart from helping you with unplanned airport fees and additional costs, good travel insurance will also give you some peace of mind and the security you need in case something more serious occurs, such as stolen valuables or medical emergencies.

Constructing a tight schedule
While having a loose plan and outlining you day is always a good idea, many travelers make the mistake of constructing a strict and tight schedule that doesn't leave any time for breaks and relaxation, ultimately killing their vacation joy. When planning your itinerary, start by adding a time buffer that accounts for traffic and flight delays, to avoid the biggest travel anxiety, and arrive to your destination calm and relaxed. Then, plan out your days by focusing on the biggest and the most time-consuming attractions, while still reserving some free time in your schedule to simply go to a local café or relax in a gorgeous park. These little moments will allow you to experience your destination in a more authentic way, while giving you a dose of spontaneity to step out of your comfort zone and travel more adventurously.
As you can see, there are many mistakes you can make during your travels, and no matter how hard you try, you can never be truly faultless. But as long as you are aware of the biggest and most common mistakes, you can prepare for them in advance and make your travels that much more pleasant and enjoyable.