Guide to moving during the Covid19 Pandemic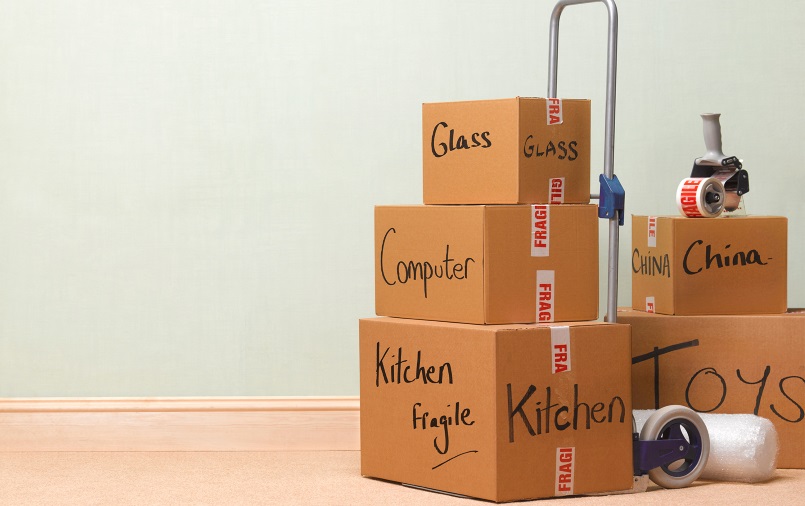 With the outbreak of the
Covid19
pandemic, the whole world is set aback, struggling to cope with the new normal, including canceled plans, lost jobs, work-life imbalance, and so much more.
Though social distancing is the ultimate course of action to cope with the situation, pre-planned moves cannot be delayed.
The real question is, are moving services still available? What are the rules and safety tips do you need to abide by?
We know several questions are hovering over your mind about moving during this pandemic, and we'll answer it all. 
If you plan to move during this international health and economic crises, you better do it with the right knowledge. 
Here we have prepared an in-depth guide for you to help you move during this pandemic safely and ethically.
What is Covid-19?
As per the World Health Organization, "Covid-19 is a contagious disease caused by the outbreak of recently discovered coronavirus. This is a new virus, and the origin was unknown before the outburst in Wuhan, China, in December 2019."
Covid-19 is not the first coronavirus. It is a large family of viruses that causes respiratory illness in people and animals. Coronavirus is common throughout the world, but Covid-19 is a new strain of coronavirus that was never identified in humans previously.
This contagious virus spreads from person-to-person through respiratory droplets (coughing, sneezing) of the infected person. Today, the United States has registered more than 5,996,000 cases with the death rate touching the skies. Therefore social distancing has been the crux to stop the spreading of this deadly Covid-19.  
What is social distancing?
Also known as "physical distancing," the U.S.
Centers for Disease Control
and Prevention has encouraged social distancing to slow the spread of COVID-19. A proper social distancing requires you to:
*  Maintain a 6 feet distance from people, aside from those who you live with.
*  No group gatherings.
*  Avoid crowded areas and mass gatherings.
The basic idea of social distancing is to limit the risk of coming into contact with COVID-19 droplets carried by asymptomatic carriers with the potential of spreading.  
Is moving essential?
Postponing moving dates may not be feasible for everyone, especially if your lease is coming to an end, you have already sold or purchased a home with an upcoming closing date, demonic landlords, or even toxic living scenarios.
But if your moving dates are flexible- we suggest you wait, especially if you are in a high-risk group.
Cities and states across Australia have been ordered to shut off the "non-essential" business services temporarily. Still, moving is an essential service, and
Yes Movers
is operating 24*7 to provide safe and hygienic services to the community.  
Are moving services still available?
Yes! Moving companies like Yes Movers are always on the toes to serve the customers with the best moving services following their physical distancing protocols. If your move is already scheduled, and you haven't heard anything from the movers, call them to confirm.
But if you have not booked or scheduled any moving company yet, it's hard to say whether they will or will not be available in the months to come.
Can I rent a moving truck?
Yes! Rental trucks are considered essential for transportation and personal mobility needs. Still, many companies are not continuing their service during this pandemic. Call them, email them, or check their page online to know about their services availability.
Should I Move During COVID-19?
Health and safety are true treasures! If you can postpone the moving date, we suggest you wait until social distancing measures have been lifted. But if it's unavoidable, we recommend you to ensure the safest move possible.
What is a moving company COVID-19 Policy?
Moving companies operating under the pandemic has their own practices for operating with the various protocols of sanitization and social distancing, including:
*  Conducting virtual surveys for estimates.
*  Following federal and local guidelines encompassing social distancing and sanitization.
*  Sanitizing equipment and trucks recurrently.
*  Wearing safety masks and gloves.
*  Maintaining social distancing from customers.
*  Keep stocks of hand sanitizers.
To know more about the moving policies during COVID-19, visit the company's official page or call them directly.
How to prepare yourself for the move?
Moving is already stressful, and it requires proper planning and scheduling. And if you're moving during this pandemic, you need to be on your toes to ensure you have enough time and supplies (since you can't run to and from the store) and be ready for the move.
Here we have a few steps to bear in mind while moving during this pandemic.
Get in touch with the movers.
Moving companies like Melbourne Movers are putting a lot of efforts to safeguard the clients during this pandemic. To make sure everything is going right and you both are on the same page, make sure to confirm your reservation and discuss the move with your movers. 
Prepare to buy all supplies at one go.
You don't want to leave your home and visit the stores repeatedly to buy supplies. Therefore make a list of all the supplies you need for your move. Whenever in doubt, get extra.
Clean as you pack
Take full advantage of the situation to sanitize your belongings with disinfectant. Clean your items as you pack them. In case you don't have or run out of disinfectant, you can mix one tablespoon of bleach to one gallon of water and use it instead.
Wrap up the packing at least a day before the final move.
Did you know coronavirus can stay on the surface for a long time? Therefore it's better to pack and leave your cardboard untouched at least 24 hours before the move. This will be good for everyone's safety.
Crucial Tips for Moving During the Pandemic.
If you're not sure about the protocols of moving during this pandemic, we don't blame you. WHO and CDC are sharing recommendations daily, and the key is to keep up-to-date with the advice. Here are some helpful tips to make sure your moving experience during the coronavirus pandemic is smooth.
Inform the movers if you or any of your family members are experiencing coronavirus symptoms
This step is important to keep everyone safe. If you suspect the illness among yourself or any of your family members, let the movers know so that they can put in additional protocols to protect the workers.
Provide hygienic products to your movers
Ensure you have all hygiene products, including hand sanitizer, soap, and paper towel to help you movers follow hygiene practices. If necessary, ask your moving company to carry and use their hygiene products during the move.
Avoid free and recycled moving boxes.
You have already read that coronavirus can stay on surfaces for a long time. We support using recycled moving boxes, but during the pandemic. If you own previous moving boxes, you can use it, but avoid picking up free moving supplies. It's not safe!  
If you're in a high-risk group, try to postpone or cancel your plans.
There is nothing worth risking your life for! Individuals with pre-existing respiratory or cardiovascular diseases should reconsider (if possible) moving during this pandemic.
If you want to cancel your moving plan, you should do it earlier.
It's always better to let your movers know about your canceled plans earlier than later. If you're not officially canceling your plans and want to know more about the procedure, don't hesitate to discuss with the movers and consider the details.
Plan your travel accordingly
During this time of uncertainty, you never know how things will change. Therefore always make refundable reservations and look for companies like Melbourne Movers that offer free cancellation. It's a smart move during this global pandemic.
Final Thoughts
We know moving during this pandemic can be really challenging, and you need to be vigilant and guarded to protect yourself and your family from the risk of COVID-19. If you want the best and hygiene moving services, get in touch with  Melbourne Movers today.