This can help you regulate the temperature in your bedroom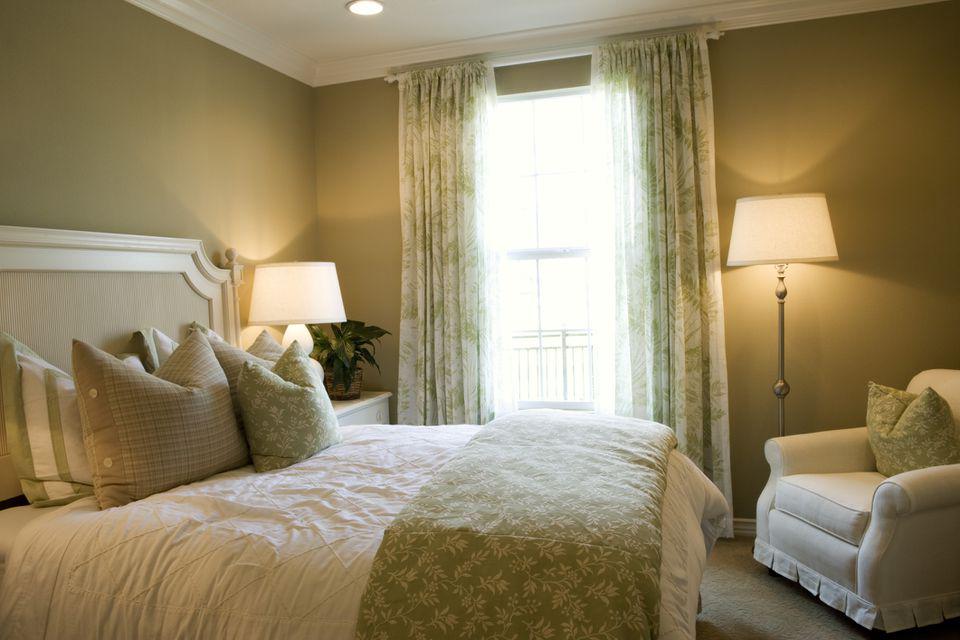 Do you wake up every night sweating and feeling too hot? This is a problem that a lot of mattress users report from time to time. A mattress could get too hot if it is made with certain materials. Extreme heat while sleeping is not good since it can interfere with your sleep and prevent you from enjoying high comfort levels.
When you sleep on a mattress that is too hot, it indicates that there is no adequate circulation of air in it. If you have been experiencing this problem for a while, you need to learn how to cool it. Read on!


Why does the mattress get overly hot?
If you have been using a memory foam mattress, you probably deal with sweaty nights regularly. Though memory foam mattresses can give you great support and comfort, they cause night sweats. This is because most of them contain some synthetic fabrics that do not regulate the temperature well. The material also fails to absorb moisture accordingly. Once you start sweating while sleeping, the sweat remains on the surface of the bed rather than being absorbed. This makes it easy for you to continue feeling hot instead of cooling down.


How can you prevent your bedroom from feeling too hot at night?
Consider changing your mattress
Have you been considering getting a memory foam mattress? If yes, then you should choose one that is made up of natural fabrics from Lull mattress. The traditional memory foam types of mattresses are not the best since they tend to create a lot of heat while one is sleeping. If you opt for any other type, we recommend that you go for a latex mattress since it does not retain heat.
You can also go for a hybrid mattress since it is known to be great when it comes to temperature control. Hybrid mattresses feature some coil layers which enhance the circulation of air inside them. You can even get a hybrid mattress that contains additional cooling layers like the ones that a made of bamboo.
Set the right temperature before sleeping
Though your mattress can be the leading cause of excess heat in your bedroom, you should also not overlook other factors. For instance, if your room is very hot during the night, it can worsen the condition of your mattress. The temperature in your room should be between 60-67 degrees Fahrenheit.
Before you sleep, your body temperature drops naturally to help you sleep comfortably. Ensuring the air around your sleep environment is not too hot can make it easy for you to fall asleep. You should, therefore, regulate the thermostat before sleeping. After doing this, then you can start thinking of ways to handle the hot mattress.
We mentioned above that memory foam mattresses can be extremely hot. The mattress has to move to provide room for your sleep position at night. If you don't plan on buying a new mattress, you can get a bed topper to cool it down. This is an additional layer that you place on the mattress before sleeping. Getting a topper can prevent you from sweating excessively in your sleep.
Observe your night attire
Apart from the mattress, what you sleep in has a great impact on your body temperature while sleeping. You should avoid fabrics that are not breathable while sleeping. For instance, sleeping in polyester clothes can make you feel sweaty since the material cannot absorb water well.
Some people tend to sleep in fleece fabrics, especially during the winter. Though these can keep you warm, they can cause excess sweating at night since the material does not promote the circulation of air. Before sleeping, you should pick materials that can keep your body as cool as possible, like cotton. This is not only breathable but also soft on your skin. It cannot irritate your skin even if you are the sensitive type.
When the weather is cold, you should sleep in clothes made from flannel instead of wool or fleece. This material not only keeps your body warm but also enhances the circulation of air and prevents your body from overheating so that you can sleep comfortably throughout the night.
You can also promote the circulation of air in your bed by being selective with bedding. Choose bamboo or cotton bedding that can prevent the build-up of moisture around the bed. The bed cover you use should also be light, especially during the warm months. As you look for a light bed cover, you should avoid materials such as polyester since it can make your bed too hot. A cotton bed cover is a great option.
Check on the foundation of the bed
If you have a nice mattress but still sweat a lot at night, the problem may be your bed's foundation. The air can easily get trapped underneath the mattress if you sleep on a poorly constructed bed. When the bed is made with some wood boards that are equally spaced, it facilitates the flow of air around it, preventing you from feeling too hot. If you, however, sleep on a bed that has a solid platform beneath the mattress, it can prevent air circulation, making you sweat a lot in your sleep. Get a box spring for you to promote air circulation.
Sometimes, you may realize that it is your head that feels too hot and not your entire body. You can solve this by buying a water pillow to keep your head cool. Such pillows are made with internal sleeves, which you can fill with water like the way you use the hot water bottle. Feel free to adjust the level of water you fill in the pillow, depending on your comfort level.

Conclusion
From the discussion above, you can see that different factors contribute to a bed being very hot at night. Start making these changes today and boost your sleep environment.