How Does Choosing the Right Bed Size Affect the Quality Of Your Sleep?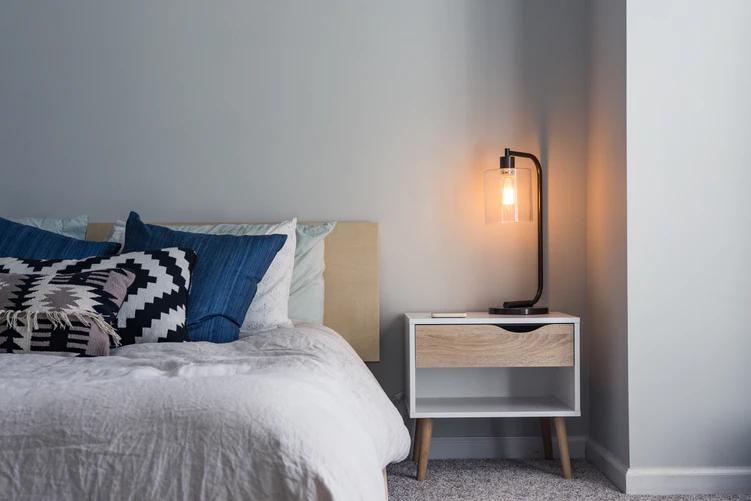 Everybody wants to enjoy a good night's sleep after a long day at work. With a tired body and little to no energy, getting onto your bed can be very self-rewarding. But did you ever wonder why there are times when it seems like you woke up on the wrong side of the bed? Feeling uncomfortable and experiencing body sores in the morning, even if you didn't do any laborious jobs the day before?
What you don't know is that your bed is one of the factors why you are experiencing those issues. Among others, bed size does affect one person's quality of sleep. We've listed below the reason why it's important to choose the right bed size for a good night's sleep. Visit Sleep Firm if you are looking for a new mattress


Choosing the Right Bed Size


Many of us personally love to lie down on a big bed because of the space and comfort that it offers. And although it may be all because of your personal preference, research shows that the bigger the bed, the better.
We cannot stress enough the significance of having a comfortable bed for anyone to have a good rest at night. This is why a spokesperson from Sleep Council suggested that an individual should buy a big bed that they can afford.
Having a larger bed size should not be considered as a luxury in these times where people quickly get stressed and don't get enough sleep due to demanding work environments. It's a necessity that everyone should recognize as important. Going home to a comfortable bed gives you an assurance that you wouldn't have to suffer in your sleep.
There are many beds available at Sophie, where you can choose different bed designs and sizes that fit your preference. Bigger beds don't necessarily need to be expensive. Find one that you can afford without having to sacrifice the quality.


What is the Right Bed Size?
Choosing big beds is considerably okay. However, knowing the right measurement of the right bed size for you is essential as well. Technically, your bed should be at least 5 inches longer than your height, and a little wider when you stretch both your arms.


How about sleeping with a partner?


Choosing the right bed size varies from one factor to another. If you are sleeping with your husband, wife, or significant other, you should choose a bed size that gives you enough room to toss and turn around.
Sleeping with a partner makes you share a common space. However, it is imperative to choose a bed that gives you space to lie side by side with your hands behind your head while your elbows don't touch.
A queen or full-size bed is a better choice if you want enough room to cuddle and snuggle with your partner. But it also should have enough space for you to enjoy a little personal time.


Types of People Who Require a Bigger Bed Size


Here are the types of people who need a bigger bed size not only to enjoy a good night's sleep but also for other reasons pertaining to their sleeping habits:
Snorers. Sleeping with a snoring partner might become a little irritating at times, so having a bigger bed lets you put a little distance from them and enjoy a night of undisturbed sleep.
People who frequently experience body pains. If you suffer from chronic body pains, a bigger bed allows you to stretch freely and comfortably. You can move around and position your body where it is most comfortable. That way, muscle tension eases and relaxes, unlike in small beds where you need to keep yourself in a tight position.
Sharing the bed with animals and children. Some people love to sleep with their pets, and some parents prefer to have their infant/children sleep with them. Hence, having a big bed lets them enjoy these sleeping arrangements. However, it is still recommended for parents to stick with the cribs since sleeping with their infant in a huge bed poses a safety hazard.

Other Factors that Affect Your Quality of Sleep


Your bed size matters, but it isn't the only one that affects your quality of sleep. Here are a few other factors that you need to consider:
Bed height. While bed height differs from one person to another, a standard bed height should be between 16 to 24 inches from the floor, enough for you to get in and get out of the bed easily.
Mattress. Choosing the right mattress that fits your bed does affect your sleep. The right fit matters, and it shouldn't be overlooked.
Pillow and sheets. Clean pillows and sheets do contribute to your sleeping quality. Newly changed covers can relax you and quickly send you to slumber.

Takeaway


Choosing the right bed size does not only give you a comfortable, good night's sleep. It also gives you the liberty to enjoy and relax after a tiring day at work. Always remember to choose comfort since your body benefits greatly from it. When buying a bigger bed, you shouldn't compromise its quality. Excellent beds don't need to be expensive, and many affordable ones already exist in the market.