5 Things to Consider When Buying a Cordless Lamp
Written by

NewsServices.com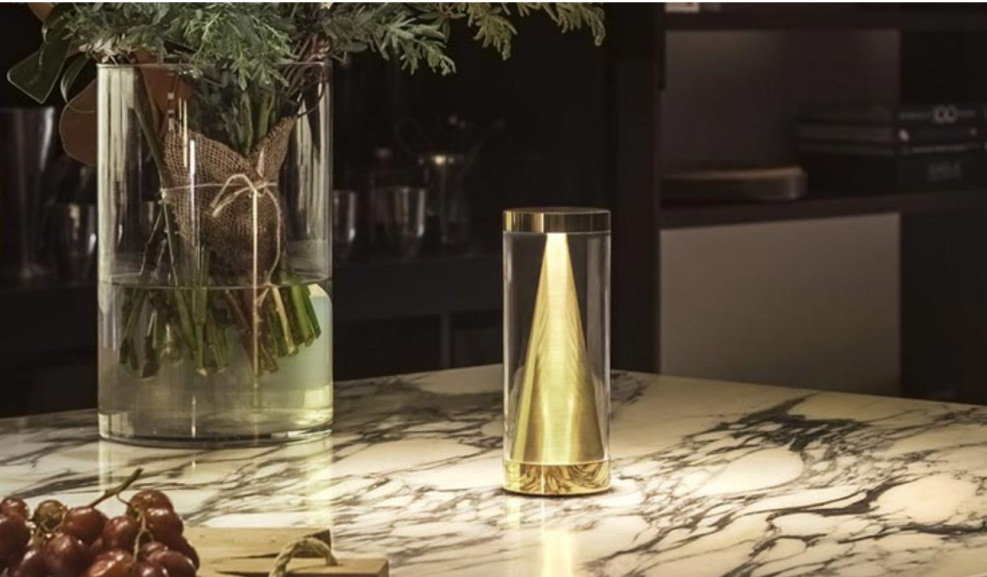 Lighting plays a big role in the atmosphere of a room. It can make a space seem more open, cosy, energising or soothing. Lamps come in many shapes and sizes, and they may offer different power options as well. There are several reasons why you may prefer to use a cordless lamp; you can add light to an area without an outlet, there are no unattractive or messy cords to hide and it's easier to move it to a different location. They can also come in handy during a storm or power outage. When you are looking for a new light source for your home, there are many aspects to consider.


Are There Additional Features?
Cordless lamps can be so much more than a simple light fixture. Maybe all you need is a light, but if you are looking for a multitasking device, there are plenty to choose from. Many of these lamps are made with a USB port to charge your mobile devices, making them a convenient addition to a work or study space. Some may also connect to your smart devices. This can provide hands-free use of your lamp, allowing you to turn it on and off from a distance or adjust them at a scheduled time every day.


Is It Big or Small Enough?
Depending on where you are putting the lamp, you may need it to be a particular size. Luckily, you can find cordless lamps in a variety of sizes. A floor lamp may be the perfect fit for a den or living room, while a smaller desk lamp might be just what you need for an office or bedroom. When you are shopping, make sure the lamp you choose will fit well in the space that you are buying it for, otherwise, it may not be able to work for your needs.


Does the Style Match Your Decor?
What type of furniture is in the room where you are placing your battery operated lamps? If most of your decor is vintage or rural-inspired, then a more modern light fixture will stand out, and probably not in a good way. Likewise, a retro-style lamp might look out of place in a sleek, contemporary home. Although cordless lamps are a newer form of lighting, they come in many designs, so it won't be too difficult to find one that matches the style of your home. You can even find some in fun shapes to serve as a nightlight in a kids' room.


Does It Provide The Right Kind of Light?
Along with having different external factors, the lighting itself can also vary between lamp models. While some may only be able to give off one colour and brightness, there are many that you can adjust to your preferences. You may want to get a lamp that can switch between warm yellow and cool white light so you can choose different settings throughout the day. Having a device that offers several levels of brightness can also be useful, giving you the ability to use the exact amount of light that you need.


What Kind of Power Does It Use?
A cordless lamp may not need to be plugged in all the time, but that doesn't necessarily mean that it won't require an external power source at all. Most of these light sources will include a rechargeable battery that doesn't need to be changed. You simply plug in the lamp when the battery is low and, once it's fully charged, you have hours of use. Alternatively, you can find lamps that operate on disposable batteries. Some devices may use both. Determining where and how often you plan to use the lights can help you decide which option is best for you.
Adding a lamp is a great way to tie a room together. Whether you are looking to change or enhance a room's atmosphere, fill an empty space or simply add some light to a dark area of your home, a cordless lamp is an easy way to do that. These kinds of lamps are practical and convenient, and they can be stylish as well. With a variety of design, sizes and power options, you are sure to find one that is perfect for your needs.