The Costs of Hiring an Arborist
Written by

NewsServices.com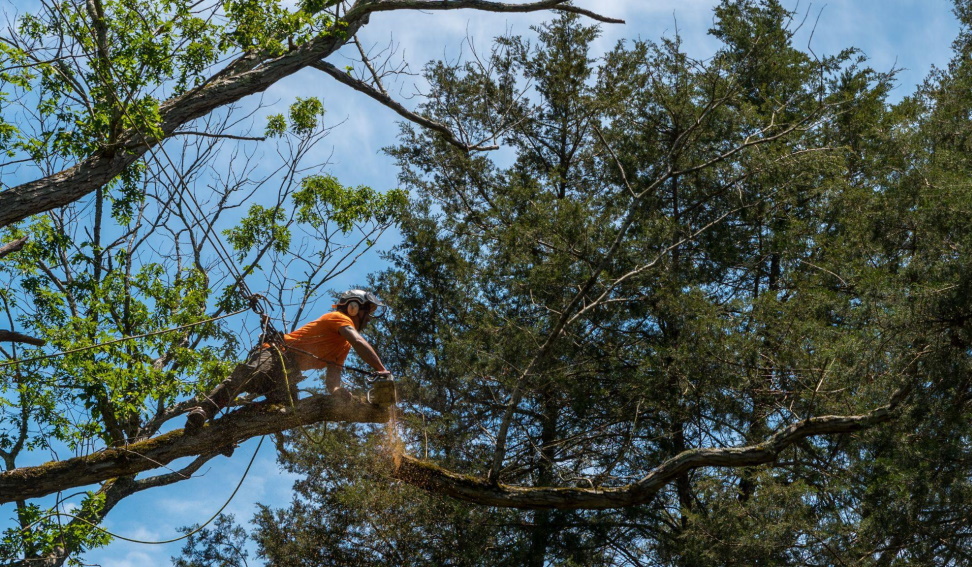 You might be wondering how much money to put aside for your upcoming tree work. When it comes to arborist costs, there is plenty of leeway on prices because every tree doctor company is different. Some have large crews, some have small ones, some have expensive equipment while others rely on a hardworking chainsaw. This will mean that different companies charge different prices and will take different lengths of time to complete the same job. Prices can also vary depending on the season and the tree job you have in mind.
What an arborist does
An arborist works across a large number of tree-care fields, including tree doctor, tree lopper and professional tree remover. Trained and qualified arborists will have completed a certificate II or III in arboriculture and are able to care for the health and safety of individual trees, stumps and shrubs on private property as well as knowledge in the care for plants in general.
The cost of hiring an arborist
The cost of hiring an arborist to carry out tree work on your property will vary depending on a number of factors unique to your situation including:
* The size of the tree (height and thickness)

* How dense the canopy is

* The species of tree (hard or soft wood)

* Where the tree is located (proximity to buildings/fences/roads)

* Any access difficulties

* The tree's condition - a tree in poor condition poses more risk and needs to be handled more carefully than a healthy one

* Any additional safety hazards
Because of these complexities, it's best to get a local quote or two to compare the cost of each service for the job you have requested.
Average cost per service
Tree Health Assessment $30 - $150
You can get professional advice on how to manage a sick or difficult tree as well as health checks. Costs depend on the tree size and if the tree needs to be climbed.
Arborists Report & Permission Fee $450
To remove a tree, even on private property, you will need a detailed arborist's report lodged to the council to receive permission. An arborist's report is usually a fixed fee rather than an hourly rate. Expect to pay $450 although some arborists might charge as low as $300.
Council Permission $50- $150
As well as the arborist report you will also need to pay the tree removal permission fee to your council. This is to ensure the tree requires removal and the community environment is not negatively impacted.
Pruning
The average prune across greater Sydney is $423. Regular tree maintenance will help keep your pruning prices down as well as reduce the need for expensive tree removal down the track.
The cost will depend on tree height and canopy thickness:
* 1 – 10 metres = $200 to $500

* 10 – 20 metres = $300 to $800

* 20 metres + = $500 to $3,000
Tree Removal
The time it takes to remove a tree will depend on a number of factors, the biggest of these is size.
* Narrow-trunk trees (eight metres high or smaller): $150.00 to $500.00

* Wide trunks (eight to 23 metres): $200.00 and $1,000.00

* Large trees over 23 metres: $1,500.00 and up
For tree removals carried out across Sydney, the average cost is $700.
Stump Removal
Stumps need specialty equipment and removal is usually charged at $35 to $45 per hour with average prices of $250-$350. If you are on a sloped piece of land it will be a higher cost.
Even though the costs of hiring an arborist can vary, the quality and expertise of your chosen arborist company should always be high. Any tree work, including tree removal, stump grinding, pruning and height reduction require specialist training, skill and equipment. Make sure you use a qualified arborist to have your tree work completed safely and effectively.