Nine Reasons You Should Move to Brighton-Le-Sands
Written by

NewsServices.com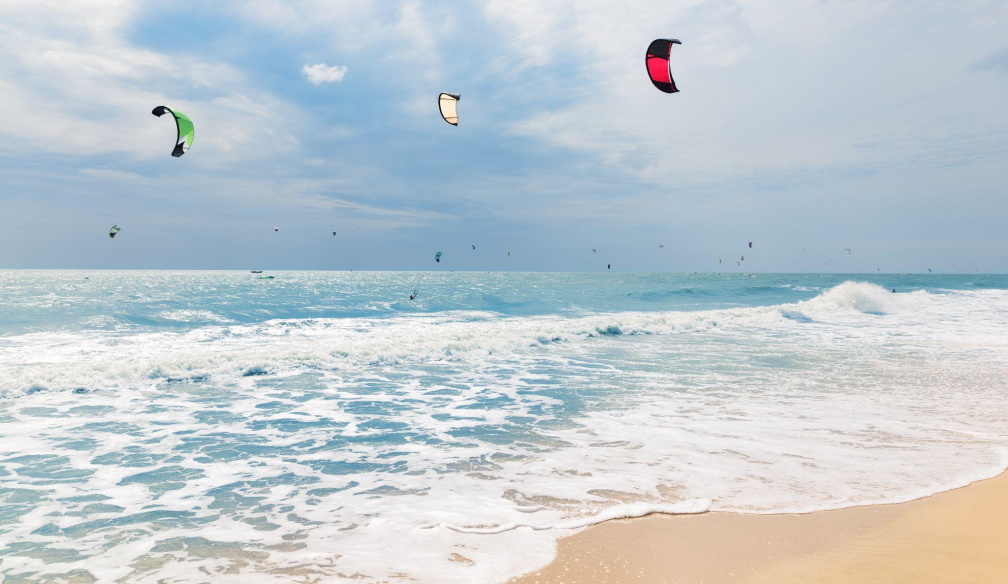 Brighton Le Sands is a charming waterfront haven approximately twenty minutes south of Sydney. It has a distinct atmosphere, balancing the beach lifestyle and cosmopolitan vibe.
Brighton Le Sands has fantastic spots for outdoor activities such as sailing, fishing and kite surfing. Let's dive deeper into the hidden charms of this beachfront location as we share the top nine reasons you should move to Brighton-Le-Sands.
Active Lifestyle
Brighton-Le-Sands offers an active lifestyle, with numerous outdoor activities to enjoy all year round. If you're passionate about keeping fit, you'll love cycling or strolling down the track running behind the beach down south to Ramsgate and Monterey.
You can stop for a bite at the Greek-style seafood restaurant by the waterside called Omeros on the beach.
Multi-cultural Cuisine in Brighton-Le-Sands
The local cuisine in Brighton-Le-Sands features delicacies from various cuisines, including Japanese, Thai, Australian, European, French and Italian.
Greek cuisine is more prominent due to the high number of Macedonian and Greek residents around the area.
Dolls Point Suburb
The suburb of Dolls Point is on Botany Bay, approximately seventeen kilometres to the south of Sydney's central business district. This quiet suburb is famous for its well-maintained and uncluttered landscape.
Vibrant Entertainment Scene
Brighton Le Sands is popular among locals and visitors for its multicultural cuisine and vibrant night-time entertainment. The adventure starts at the Novotel Hotel with a buffet restaurant and bar.
The suburb's commercial centre offers various dining options and convenient spots to grab a meal as you enjoy the sea breeze and warm sun outdoors. You'll enjoy dining at the Hogs Breath, Le Sands Pavilion and local favourites such as Hurricanes Grill and the Kiosk.
Sandringham Suburb
The suburb of Sandringham is on Botany Bay, about eighteen kilometres to the south of Sydney's central business district.
It covers the area between the mouth of the Georges River and Botany Bay's western shore. The bright sunny days and the refreshing smell of the sea breeze will be your norm when you live in Sandringham.
Kyeemagh Suburb
The suburb of Kyeemagh is home to Kyeemagh Baths. You'll find netted swimming enclosures along the beach, from Ramsgate to Sandringham.
Convenient Location
Brighton Le Sands is a beachfront paradise, less than twenty minutes from Sydney. This proximity makes it easily accessible from any location through the Sydney Airport and the Illawarra rail line.
Affordable Housing
Brighton Le Sands has various suburbs and neighbourhoods, offering affordable housing options. Most residential properties have beach access and unfettered water views.
Kite Surfing at Monterey
Monterey is famous as Sydney's kite surfing capital in the southeast. It's the best place to watch athletes in action and pick up a few gliding skills yourself.
If you fancy kite surfing but have no idea where to start, KBL School offers Kite-boarding lessons to kids and adults on Botany Bay.
Conclusion
There's no doubt Brighton Le Sands is a stunning place to live and build your career or business empire. This lovely slice of paradise offers numerous outdoor activities to explore with friends and family.
All the amenities you need are within the Brighton Le Sands, and if not, you can catch a flight to any location at the Sydney Airport, less than half an hour away.
If you're looking for a place to call home, deciding to live in Brighton-Le-Sands may be your best decision yet.