How to Keep Your Lawn Luxuriously Lush Year-Round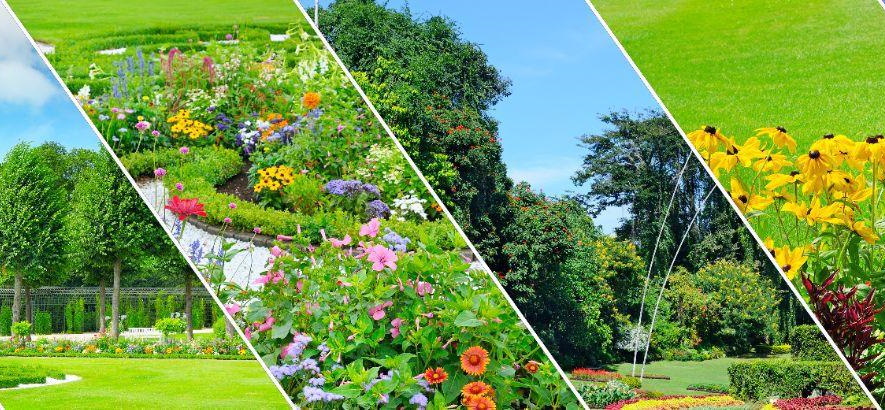 What is it that makes us so enamoured with gardening? Is it the attachment to nature? Is it the feeling that we have created a thriving space of living things? Is it simply the beauty that curated cultivation can bring forth from the soil? Whatever it may be, gardening is something that we've been doing, in one way or another, for a long time. Across the globe, millions upon millions of people have taken up gardening as one of the cornerstones of their life, and with so many different types of plants, each with its own needs, this is no easy feat.
If you're thinking of dipping into the gardening world, or have tried gardening only to have mixed results, it's good to have some direction. So, today, we're going to take a look at some lawn care tips and tricks to keep your garden gorgeous. Let's get into it!
Finding Your Fertiliser
As with any form of life, there are certain conditions that certain plants will absolutely thrive in. This is often achieved through recreating a version of their natural environment, cultivating a garden that, to the best of the gardener's abilities, replicates the natural way in which these plants live. One way that this is achieved is through fertiliser, which provides plants with many of the nutrients and building blocks they need to survive and grow. Finding the best organic fertiliser in Australia will not only allow your plants to grow, but it will also improve their condition, as they'll be getting the core nutrients their growth needs to be maintained.
For some hardier plants, fertiliser won't be as necessary, but practically all plants will benefit from its use. So, find the best fertiliser for your plants' needs and give your garden some much-deserved TLC.
Think Local, Think Lush
Have you ever walked through the Botanical Gardens in Victoria? This beautifully vibrant landscape of flora and fauna is a delight to behold, and we would highly recommend the visit if you get the chance. With that said, if you're new to gardening, you might be wondering how it is that everything stays so green and full of life. Well, aside from their regimented care schedule, it's because most of the plants showcased are native to Australia. This means that they're plants that have developed and adapted specifically to Australia's climate and will therefore thrive far easier than their introduced contemporaries.
This logic can be used for your garden, too. If you want a year-round beautiful garden space, then why not build it around Australian plant life? Whilst it may seem like you're limiting your choices, Australia is home to thousands of species of plants, each far more adept at handling the elements Australia's climate can throw at them than other alternatives.
Learn the Watering Needs of Each Plant
Even the most dedicated of us can often find ourselves just watering a plant when we've arbitrarily decided that they need water. This will generally allow our plants to keep on going, but if you're wanting them to thrive, it's best to get more granular. Do your research, and find out the best ways in which you can create a watering cycle around your specific plants. Some will require water every day, while others, like the Step Mother's Tongue plant, are going to benefit from nearly no watering at all. Each plant is different, and understanding these differences will go a long way in ensuring your success as a plant carer.
Starting out with plant care can be a little daunting, but once you get the hang of it, it's one of the most rewarding things you can do with your time. So, get out there, do your research, find the ideal fertiliser, and see what you and your plants can do.