Relax and unwind: 5 calming ways to make your living room a stress-free zone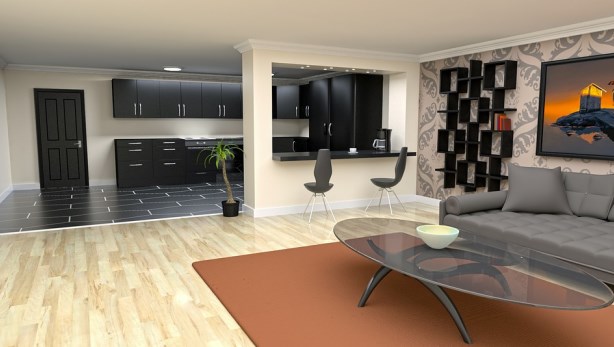 There's nothing better than relaxing after a hectic day, but if your living room is tired, cluttered, and stressful, then it's probably not the evening you envisioned. Thankfully, there are plenty of ways you can update your living room and make it a stress-free zone. Read on to find out more.
Update your TV cabinet
Many of us look forward to sitting down on the sofa and binge-watching our favourite shows. It's often the simplest of things that bring us the most joy – especially after a busy day at work and/or running around after the kids. A poorly built TV cabinet, one that is dated or one that doesn't accommodate wires, consoles or TV boxes can quickly become stressful and unpleasant to look at. Updating your TV stand means creating a focal point in your living room, reducing clutter and making your living space much calmer. If you're looking for a new unit, check out these tv entertainment units here. When your TV unit meets your needs and complements your living room, you'll find it much easier to relax and unwind in front of your favourite shows.
Be clever with storage
Clutter and junk tend to accumulate in the living room, which can quickly become stressful and make it difficult to relax and unwind. By being clever with your storage, even a small living space can be clutter-free and a stress-free sanctuary. From utilising cupboard and drawer space in your TV cabinet to selecting a footstool, a hidden storage compartment, smart shelving, tidy wires, and even built-in bookcases, side tables and floating shelves are all options that can help you make the most of your living room.
Lighting is your friend
Poor lighting can cause havoc with the ambience in your living room, it also makes it look gloomy, cramped and unappealing. Ambient lighting, table lamps or even dimmable options will help you set the tone and create a relaxing atmosphere you'll want to retreat to after a long day at work. If you're lucky enough to get to relax during the daytime, make the most of what natural light you have and throw open the curtains and blinds to let the sunshine in.
Make comfort a priority
Updating your sofa or couch is the most obvious option for those looking to add a little extra comfort to their stress-free living space. But if you don't have the budget, don't fret. Consider bringing in fluffy throws, knitted blankets, cushions and additional pillows to make your living area as relaxing as possible. Storing these little extras in your clever storage will also keep your living room clutter-free too!
Add a little nature
Did you know that spending time surrounded by nature can help to lower your blood pressure and reduce your stress levels? Bringing a little touch of nature into your home by adding some houseplants, shrubs, or planters in your living room can have a similar effect. Some house plants such as the Snake Plant, Spider Plant, or Broad Lady Palm can even purify the air in your home.
Final thoughts…
If you want to prioritise your wellbeing and ensure you have time to relax and unwind every evening, consider the points above to turn your living room into a peaceful sanctuary.