Post-COVID Bucket List: Best Tips to Plan a Grand Trip Around Australasia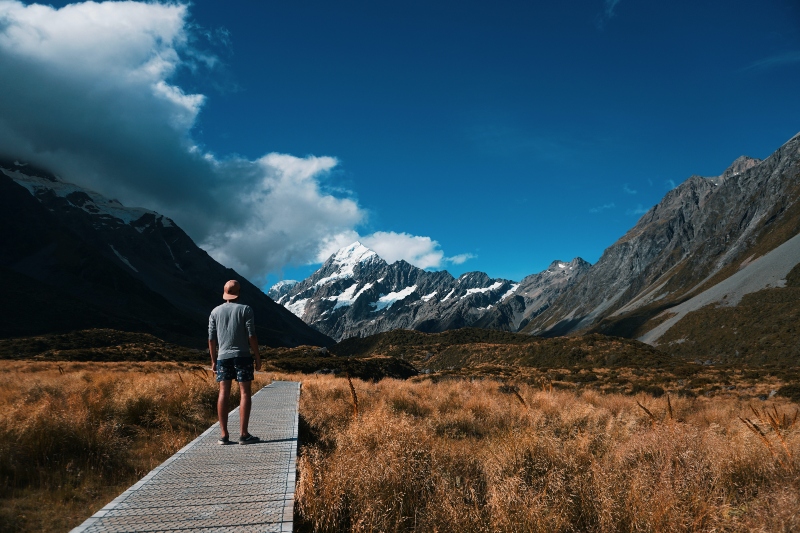 It might be some time before we're able to travel the world like we used to without fear of ending up stranded in a country that's just instated another lockdown. However, that doesn't mean that you won't be able to travel "locally" in the near future, specifically in the Australasian region that includes Australia, New Zealand, and Fiji. In fact, as the pandemic is slowly subsiding in the region, we can expect the air travel to kick back up again in full swing. Considering the pandemic's impact on social life and people having to distance, it might also be smart to think that private travel options that you could find from the likes of Jettly and other private charter companies, will probably end up having a massive influx of new business. So if you're thinking about being safe during your flight, you might also want to hire a private flight to your destination in the future.
When that day comes, you want to be ready for a grand escapade that will take you on an unforgettable adventure around Australasia. That's why today we are talking about some essential considerations like travel and packing tips and the best times to travel to these destinations. We'll also be taking a look at the best road trips you can make to experience them in all their glory. Here's your guide to post-COVID Australasia travel.


Know when to travel


The Australasian region is home to various different climates, which is why you should pick your travel times carefully if you want to get the best experience in every country. After all, you want to get the best weather wherever you go, whether it's a city tour or if you're lounging at the beach with a cocktail in your hand.
For example, you will typically find that the best time to visit Australia is throughout September and October. This is when the temperatures are high enough to hit the beach while being low enough in the north and central regions to explore the outback without collapsing of heat exhaustion.
On the other hand, the best time to visit New Zealand is generally during the summer from December to March. This is when you'll be able to enjoy warm, long evenings in a comfortable climate.
Lastly, even though Fiji is magnificent throughout the year, the best time to visit is undoubtedly late October to early November. This is the time when the resorts are not crowded, the prices are more reasonable, and the weather is dry and comfortably warm.


Start your journey across Australia


Moving on to your travel itinerary, you'd probably want to start your journey in Australia in September. Of course, you'll need plenty of time to tour such an expansive country, and it's important to choose your starting point carefully.
Typically, you'll want to land in Brisbane and start your grand road trip down towards Sydney and Melbourne, all along the magnificent eastern coast. Make sure to do your research into the hotels in and around the capital, such as hotels warrnambool and similar places to stay, so you can get some well-deserved rest on your travels! You can make a detour to visit the capital, but keep in mind that there are numerous natural wonders to explore along the way as well.
From Melbourne, you can continue your journey towards Adelaide and Perth along the coast, or alternatively, you can head north towards Uluru and the outback. Don't worry, whichever route you choose you can always make a full circle, so take your time to explore.


Explore New Zealand's natural and urban wonders


New Zealand is the next destination on your list, and the best way to experience it is by car. NZ has numerous natural wonders and urban gems you can explore, so you want to have the freedom to do it on your own terms.
You can land in Auckland to start your journey from the north, and you can even find affordable car hire in Auckland airport to get your road trip started as soon as you land. Before driving down towards Wellington, though, be sure to head further north to Cape Reinga lighthouse to revel in the magnificent view.
You can take the highway towards Hamilton and Wellington, or you can follow the road to Tauranga and the eastern fringe to explore the natural setting some more. Once in Wellington, you'll board a ferry boat to the South Island, where you'll make your way towards Christchurch, Nelson, and Dunedin. Be sure to explore the western fringe of the South Island as well to find some of the most amazing sunsets in the world.


Finish your escapade in the magnificent island of Fiji


Fiji is a truly unique destination and should be the crowning jewel of your Australasian escapade, and it will be an interesting contrast to your brand new OZ experience. This is a popular tourist destination that offers everything your heart desires. From adventure activities to just sipping a mojito and laying back on a beach, Fiji lets you experience it all in a single trip.
Be sure to go whitewater rafting and parasailing, but don't forget to visit the capital of Levuka and explore the various natural gems scattered across the archipelago. Visit the Garden of the Sleeping Giant and hike across the Colo-i-Suva Forest Park for the ultimate nature experience.


Wrapping up


The COVID-19 restrictions are slowly being lifted, so now is the time to start planning your grant trip around Australasia. With these tips and ideas in mind, go ahead and organize yourself an adventure you'll never forget.