Wear a Mask and protect yourself in Style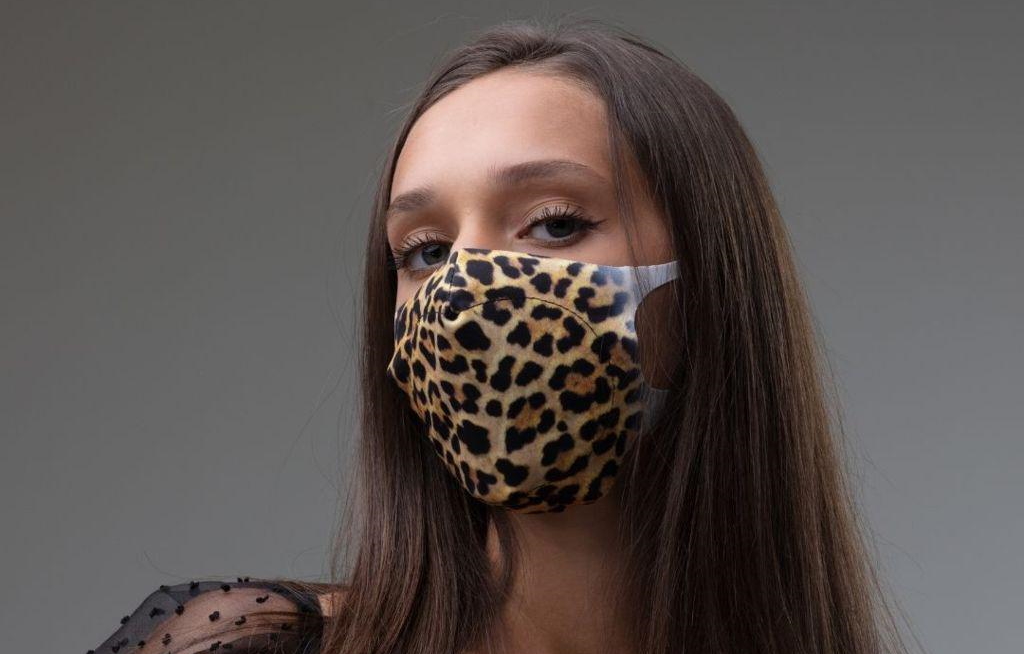 Why the face masks?
Wearing masks is a necessity so I would like to ask you to wear mask and protect yourself in style. Don't know how? That is alright. Keep reading and you will know. During the rise of Covid-19 it became a need to wear a mask. Just like one wears a smile or make up. It was not just about you or for you. It was rather a gesture of care of others around you.
How did it all begin?
The covid-19 was a new virus. In the beginning doctors could not even take it serious because the symptoms were of common cold. No medicine was there to cure it. No doctors or medical organization knew how to treat it. This was a fearsome situation for the whole world. Millions of people became a victim to this virus. Hundreds of people lost their lives.
The true Heroes in this Pandemic:
Although the Covid-19 was a shock to the whole world. It was a complete disaster and all the world suffered equally. No one could get it under control. But salute to the doctors who risked their own lives to save their patients. Salute to the medical staff who worked double shifts. Who entertained their patients to make them feel good in all this depressing situation, risking their own lives?
There were many young doctors and nurses who died trying to save people. They are the true heroes in this scenario. Salute to the businessmen and companies who underwent big losses. But shut their offices and work to save lives. The employees were asked to work from home. It was a big loss for companies but their bear it to save lives. I count these people as the real life heroes.
Why wearing a face mask is important?
Wearing a mask was extremely necessary whether it's plain or a flowery face mask. The mask was specifically designed to overcome the spread of this novel Covid-19. It stops the virus to enter your body through your nose or mouth. It was the only weapon the doctors had to save lives.
Other precautionary measured included sanitizing the hands, taking baths frequently. Avoid physical contact with people. Social distancing. Wearing protection suits in places like the hospital. Because the hospital was a place from where you can adopt the most of the viruses and bacteria. Even if you yourself stay immune, you can be a carrier and spread to others.
Do we need to compromise style for protection?
You and I do not need to compromise on style to protect ourselves from the Covid-19. Don't know how? Keep reading. I will tell you how to wear masks and protect yourself in style. The masks were found literally everywhere. All people wore the same common face masks to protect themselves and others. But what if someone is used to making a statement everywhere?
People are usually used to different styles:
What is someone is used to standing out in a crowd everywhere? Or if they are used to leave their mark everywhere? Surely they would want a face mask that will make them stand out in a crowd. A face mask that would make them distinct from others. They would love to see some variety and diversity in those plain and boring face masks.
Kids and face masks:
Not to mention the kids. They are always arguing about masks. They don't want to wear masks at all times. So it is a great idea to provide them something fun, new and stylish. This will enable them to wear the mask. And I am sure they would love to make a statement with their stylish face masks. They would love to possess something different from all their friends.
Different Kinds of Face Masks:
Wearing a face mask is an absolute must. It is not an accessory but a necessity. But you can wear a face mask and protect yourself. All different kinds of face masks can be found with a little work and visits to markets. And voila. Even your face masks would be a statement. They alone would have a story to tell. The masks that are available in markets are as follows:
Flowery face masks.

Fabric printed face masks.

Animal printed face masks.

Silk face masks.

Ivory shaded face masks.

Black face masks.

Beaded face masks.

Dual shaded face masks.

Abstract printed face masks.

Marni printed face masks.

Light weight cotton face masks.

Elastic face masks.

Scrunchie face masks.

Solid colored face masks.

Rowley printed cotton face masks.

Tie and dye face masks.

Homesite toile face masks.

Burch printed face masks.

Scarf face masks.

More joy face masks.

Leopard face masks.

Quilt top face masks.

Seamless face masks.

Italian periwinkle face masks.

Cotton peace face masks.
And many other kinds of face masks are available out there. Waiting for you to come and buy them. You can browse a vast variety of masks at home as well. If you prefer not to roam around in markets in this situation. You just browse, select, order. And you will receive your epic new stylish face masks before you even realize it.
Why these stylish masks?
If you are going to be wearing these face masks for the coming future. For at least a year to come. You must pick something up that look half decent at the least when you step out your door. While many companies are pushing printed, colorful face masks ranging from being basic to bizarre. It is very important to look for something that is stylish as well as elegant.
What to pick?
You need to pick up something that has a neutral sort of patterns on it. Something that is not all over your face or overwhelming. Otherwise people would think you are back to the high school. It is an accessory designed to protect you from the germs to Covis-19. Keep its purpose in kind.
Knowing your size:
You must pick a face mask that fits to the frame of your face. The best way to know your size is that. A mask that is right for you would fit perfectly over your nose and mouth and tuck under your chin. Straps must hang securely around your ears. They should be soft and easy to care for as well. This would be a huge support for the one who wears it. It is best if they are washable or reusable.
Cloth Face Masks:
Keep in mind that you can wear a mask and protect yourself in style. But the cloth masks are not meant for the medical purposes. These must not be regarded as personal protective equipment. Be careful while picking up a face mask as the sole purpose of its wearing and purchasing is your safety.
Mask wearing issues all around the world:
As we all know that face mask wearing orders have been issued everywhere. So we would need to wear these masks for the better of coming year as well. So it is time to pick up a pack of stylish, comfortable face masks that you would actually want to wear. Wearing a face mask in the middle of summer is no easy task. So you should look for a mask that can be worn in hot summers.
These were some of the worthy information one must take into account regarding the face masks. Now you know how to wear a mask and protect yourself in style. It is not as difficult as it seems. So look around and find yourself a good beautiful pack that is equally protective. Stay home. Stay safe. Save lives and beat Covid-19.
Wear masks and be stylish at the same time. Let me know in the comments section below, what kind of face masks you like to wear. Or your experiences with different masks. This is your friend signing off. See you next time. Take care. Adios!