The Bookkeeping Boost: How To Update Your Accounting For The New Decade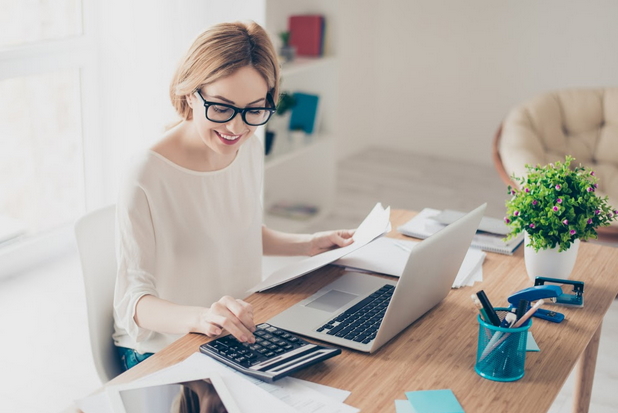 Good accounting habits are a cornerstone of any business. Whether you have more money coming in or more money heading out of your business, it is essential to keep track of these flows. If you want to stay in business for the long-term, then you need to streamline your accounting to keep your business lean for the coming decade.
Fortunately, some easy fixes will make a big difference. Let's look at some easy and effective ways to update your bookkeeping for the new decade.

Use Accounting Software
As of 2020, it is important for business owners to shift over to using digital methods to get their accounting done. Accounting software is a far more accurate and user-friendly way to crunch numbers and keep track of financial data. It also makes complying with taxation regulations much easier. With many accounting software packages to choose from, consider making the shift away from paper and manual data entry accounting processes.

Use A Third Party
If you are uncomfortable trusting software to get the job done, then hire out a third-party accounting firm to take care of your financial data for you. As a small or medium-sized business that is growing rapidly, you will either need to start hiring an accounting team, or you will need to hire out these tasks. This takes the burden of keeping track of your books off your shoulders and allows you to focus on more productive tasks.

Analyse Your Financial Data
Good accounting software provides you with better insights and analytics when it comes to financial matters. In the past, you would have to identify and confirm patterns in your data using your own common sense. This was immensely time-consuming and often left much to chance. Today, you can use accounting software to generate reports and provide high-level overviews of where your money is going. If you have an accountant on your team, software will also help them to take on more of an advisory role within your business.

Keep Your Data Secure
With the advent of cloud technology, it is far easier to store your bookkeeping data securely. The cloud offers many advantages over paper files. For example, you can have peace of mind knowing that your data is backed up in the event of a fire or flood in your business. You can also prevent the loss of data that results from a break-in. From the cloud, you can also access your data at any time and from any compatible device.

Keep Your Staff Updated
Keeping your team on the same page when it comes to accounting matters is important. If you expect everyone to file expenses and log data as part of your daily routines, then keep your staff informed of any changes you are making to the system. When you make the switch to software or if you move your financial data to the cloud, provide training so that your team feels confident with the use of these tools.

Automate Processes
Thanks to improvements in artificial intelligence, business owners can automate many standard accounting tasks. From calculations to data entry, modern accounting software is flexible and can speed up many time-consuming tasks. And freeing up your team from these routine responsibilities will give them valuable hours to spend on more productive work.

Boost Your Accounting In 2020
These tips will help you update and streamline your accounting processes to be ready for this new decade. There is no time like the present to make changes that will benefit your business for years to come.