Written by Cara Barilla Educational Columnist and journalist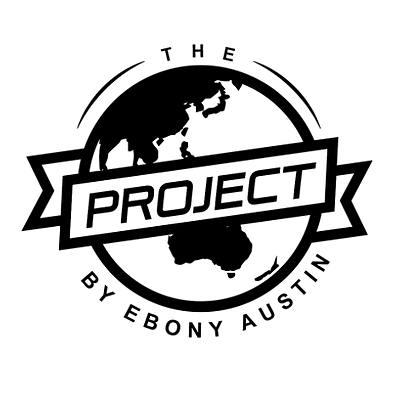 The Discovery of good inner and outer balance & mindfulness for success has been illustrated via one Young Talented Business Entrepreneur amid the leafy mountain districts of The New South Wales Town Wollongong. The Portrayal of True Australian Success & Business minded creativity brings back raw originality and exciting Choreography based partnerships.
"The Project" Founded by the very talented Ebony Austin of Wollongong has not only delivered and executed high levels of success among her loyal dance clients through her various teachings, presentation, modelling good healthy living & key fundamentals of positive habits, dance, rhythm and skill will completely change your self-esteem as you follow these unique master made steps in her newly updated classes which sustains ingenious structure whether its body, mind, determination and self-discovery for long-term better quality living. Dance is ones outlet for escapism, obtaining rhythm, balancing core strength, creativity and self-esteem boosting via group activities and togetherness.
This Ingenious dance company has not only collaborated with quality high end businesses to reform her modern twist of choreography into well-known brands such as General Pants co & Honey Birdette; Though amid the successful film and photoshoot creative basis subsists a long bred quality of performing arts whilst creating young upcoming artists and dancers of all ages to grasp their own goals and growth through self-love, worth and value. The Project provides the finest of instructors who are authentic and are true innovators in their capability of dance of all styles.
This Company of much compassion has raised the mark on young Australian Businesses as they proudly give their hard efforts back as charity ambassadors to the unfortunate children in Africa, their international dance academy; "Anno's Africa" & many other charities throughout the world. Whilst they continue to FEED, EDUCATE, EQUIP and INSPIRE for the disadvantaged people around the world, they continue to win the local Hearts of Sydney and Woollongong.
The Project are highly committed to bring forward fast development for their students, stimulating their artistic, creative and inner talent and character and balancing their lives through the "magic of dance" and performing arts.
This year Ms Austin stands proud as she wins the local young business achievers award via her long well deserved motivation, ability and integrity. Cultures and communities all around NSW can come together to her tranquil Wollongong academy to absorb and celebrate her nonstop endeavor as a charitable educationalist, ambassador, icon and humble business owner which has truly been a trademark of what Australian dance culture is commending. Freedom from negativity, anti-bullying maintaining balance of the human structure, positivity & comprising the consciousness of good life habitual building has been clearly celebrated this month through the announcement of her business achievement, new educational Courses open to all families & all walks of life.
"The Project" By Ebony Austin offers classes for students aged 2 and over, in all styles of dance of Jazz, Ballet Contemporary, Tap, Hip Hop, Stretch & Technique, Dance Acrobatics, Musical Theatre, Singing and Drama. The Project aims to unite you to industry leaders in teaching and choreography, in a safe and fun environment. The PROJECT offers classes and enrolments all year round with unique plans to lead all people in the right creative avenue whether you are a working professional, man, woman, child and all everyday families to unlock their true potential via self-belief, persistence creative abundance and inspiration. Not only does the founder create new fun techniques with "real" integrity; she also takes the extra step to initiate awareness and knowledge in recognizing your worth, potential and goals.
The Enlightened students of Illawarra will be left feeling re-energized once being harmonized to good rhythmic methods; as they grasp the exceptional practices to use in their own unique way.
The awareness and wisdom of Miss Austin has been translated into newly improved workshops and courses which will exclusively transform people into more fulfilling lives than ever before.
After witnessing this business I feel this needs to be a prized college in every Australian State.

The Dance Company operates under one simple rule; "Performing arts is fun and it's for everyone".

For more information and to enroll in a class, a place in a course for a Son, Daughter, Mother, Father, Grandparent, Friend or Yourself contact www.theprojectbyebonyaustin.com