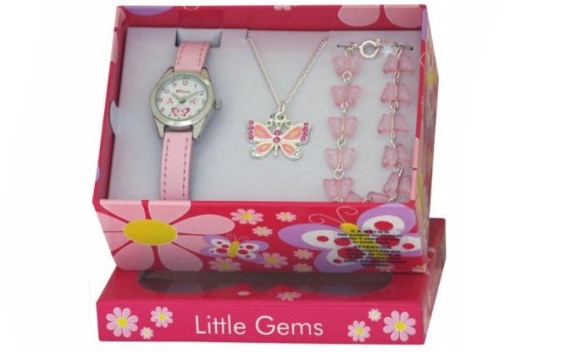 Gifting is not always something that comes easy. To most people it is easy to give a present to a peer – if somebody is your mate and you share similar tastes and life experiences and passions then they are very easy to buy for. But what is you are a tough country man and you need to a buy a gift for a young girl child or baby? Suddenly the bottle of wine or tickets to the footy are not appropriate and you certainly wouldn't want to be caught dead in a shop looking through the dolls. It isn't always easy. But here are some pointers to help you ease through the discomfort as you look to make yourself the best uncle ever.
Go online early
If you are shopping out of your comfort zone, then a great place to do it is online. It means that you don't have to leave home and the embarrassment factor is kept to a minimum. It also means that research is easy. As with most things digital the process starts with a search engine. Type in a phrase like 'gifts for girls,' maybe add the age range that you are looking for as well. The results will be plenty and what is even more helpful is that many sites will list best selling items. That way you don't need to worry is My Little Pony is still trendy or not (and for the record, it's not), the answers are all there in front of you.
Dating opportunities
If there is a special somebody who you have been hoping to get better acquainted with, this could be the ideal opportunity to engineer some one-on-one time with her. Explain the scenario and ask her if she would be prepared to come shopping with you to lend a woman's perspective the situation. A man about town being vulnerable and asking for help to buy a niece or young girl a gift is a difficult prospect to decline. Who knows, it could be the start of something special.
Don't over think things
Buying gifts for young girls may be taking you out of your comfort zone, but it is also not as hard as you might think. Any man who has ever watched a movie or read a book will know that young girls like cute things. With items like teddy bears or similar stuffed toys it is hard to go wrong. Or what about a kitten or a puppy? That might need a conversation with the parents first, but if you get clearance then you are going to be a hero for life.
Girls aren't so different
You might be a big grizzly man and a long way removed from a petite little girl, but the reality is that there are not any real differences between little boys and little girls. And guess what, you were once a little boy. So, remember what you liked when you were younger and apply the logic. There are plenty of gifts that work just as well for girls as they do for boys. Books, puzzles, musical instruments and games are a few examples that will work for anyone. It really isn't as hard as you might think.